a
Naval Industry News - UK
BAE Systems Begins Construction on Fifth River-class Offshore Patrol Vessel for Royal Navy
BAE Systems welcomed Mr Tony Douglas, Chief Executive Officer of Defence Equipment and Support, to its Govan shipyard in Glasgow last week to cut the first metal and begin construction of SPEY, the fifth and final River Class Batch 2 Offshore Patrol Vessel (OPV) for the Royal Navy.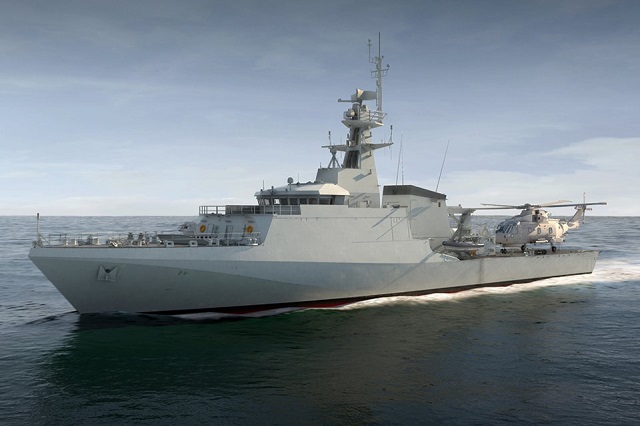 UK MoD image
To mark the occasion, employees were joined at a ceremony by representatives of the Royal Navy and the local community as Mr Douglas operated the plasma cutting machine to cut the first steel plates for SPEY.

BAE Systems has recently invested over £2 million in new technology for its Fabrication Facility, including the introduction of two robotic welding machines and a new laser cutting machine, which will be used on SPEY and the Type 26 Global Combat Ship later this year.

DE&S CEO Tony Douglas, said; "The team at Defence Equipment and Support has driven the successful delivery of the OPV programme; today's steel cut is a proud moment not only for us, but for the Royal Navy and our industry partners too.

"I am looking forward to continuing this long-standing and close relationship when we begin manufacturing for the Type 26 fleet later in the summer."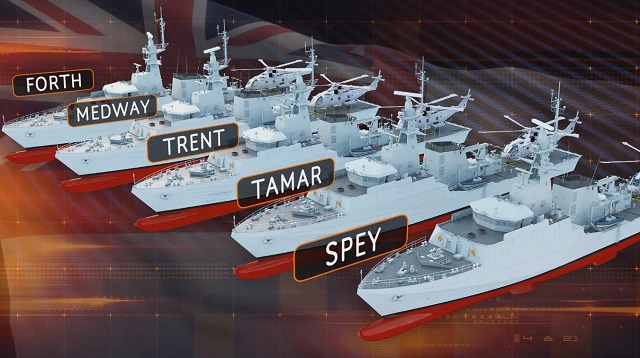 UK MoD image
This offshore patrol vessel design builds on the Royal Navy's existing River Class ships with variants already in service in Brazil and Thailand which puts capability at the forefront of their navies.

The first vessel, FORTH, entered the water in August, less than two years after construction started, and is now preparing for sea trials before being delivered to the Royal Navy by the end of 2017.

The second ship, MEDWAY, is scheduled to enter the water in the spring of 2017 while the third ship, TRENT, is currently at an advanced stage of assembly at Govan.