a
Naval Aviation News - Russia
Russia's Minoga - Ka-27 Replacement - Can be Designed in Unmanned Configuration
The Minoga advanced naval helicopter can be developed in unmanned configuration at customer`s request, the Designer General of JSC Kamov (a subsidiary of the Rostec`s Russian Helicopters holding) Sergey Mikheev told TASS.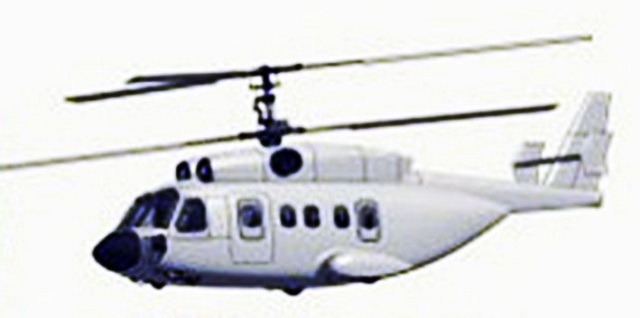 Artist impression of Minoga, the Ka-27 replacement
"We are ready to develop an unmanned modification of the advanced naval helicopter at customer`s request," Mikheev said.

According to him, there is "no urgent need" to replace the Ka-27 helicopters by the advanced aircraft. "The Ka-27 proves equal to its tasks. However, the multifunctional performance and flexibility of the new naval helicopter are the features that the situation demands of such an aircraft," the specialist said.

He pointed out that the age of the helicopters with niche specialization is passing away. "Our task is to create multipurpose helicopters, as the massiveness is the only way to create a helicopter that features low production and exploitation costs. Therefore, Minoga is an issue, on which we have strong views," the Designer General of Kamov concluded.

© Copyright 2017 TASS. All rights reserved. This material may not be published, broadcast, rewritten or redistributed.