a
Naval Forces News - Taiwan
Taiwan's NCSIST Successfully Tested a Ship-based Variant of Tien Kung III BMD Interceptor
Taiwan's National Chung-Shan Institute of Science and Technology (NCSIST) successfully tested a ship-based variant of its Sky Bow III (Tien Kung III) ballistic missile defense (BMD) interceptor in late 2016. The institute is is the primary research and development institution of the Republic of China Ministry of National Defense's Armaments Bureau.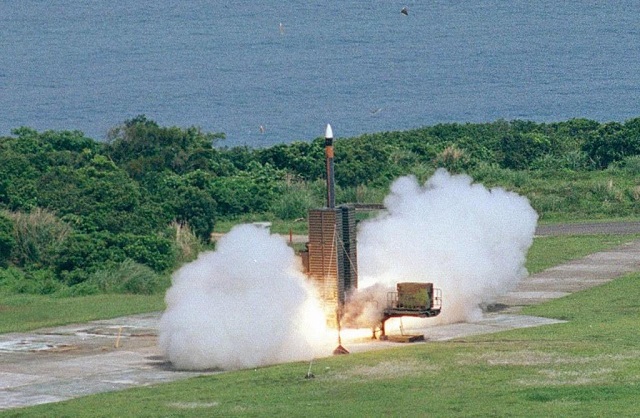 Test of a naval variant of the Sky Bow III (Tien Kung III) BMD missile in December 2016. Picture: NCSIST
The test took place at Jiupeng base located in Pingtung County in Southern Taiwan. The missile is intended for three Air Defense Catamaran corvettes which the ROC Navy (Republic of China - Taiwan) ordered in March 2016.

These new corvettes will be based on the existing Tuo River-class. The missiles would be launched from the American Mk41 vetical launch system. According to NCSIST, the test was successful and the data was satisfactory.

The naval variant of the Tien Kung III missile was tested from its existing, land-based launcher. It was pointed out that the tail of the missile can fold. NCSIST plans to integrate the missile with its own researched and developed vertical launch system. The institute has negotiated with the US side to purchase two sets of Mk41 vertical launch systems, and is awaiting the export license, in addition to technology transfer.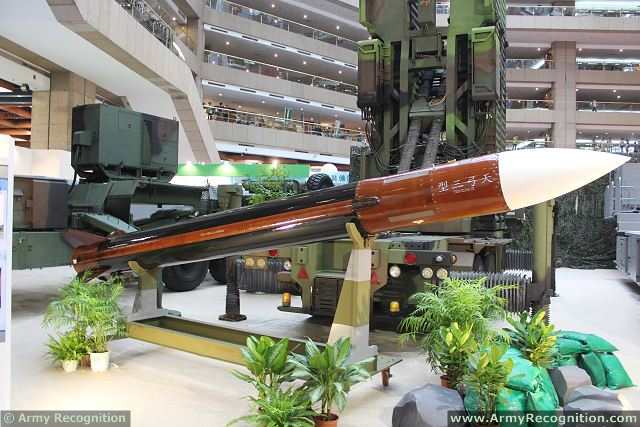 Tien Kung III missile at Defense Exhibition TADTE 2013
The next step for NCSIST is the installation on a naval platform for at-sea test launches with the ROC Navy.

The Tien Kung III is a lower-tier missile defense system based on the Tien Kung II missile that uses an imported Ku-Band (12–18 GHz) active radar seeker, a directed fragmentation warhead, and improved precision controls for engaging high-speed, low radar cross-section (RCS) targets such as tactical ballistic missiles.