a
Naval Aviation News - Russia
Ilyushin Company Completes Modernization of Il-38N Maritime Patrol Aircraft for Russian Navy
The Ilyushin Aircraft Works fulfilled the state contract to upgrade another batch of anti-submarine Il-38 aircraft of the Russian Navy to the level of Il-38N, the press service of the United Aircraft Corporation said.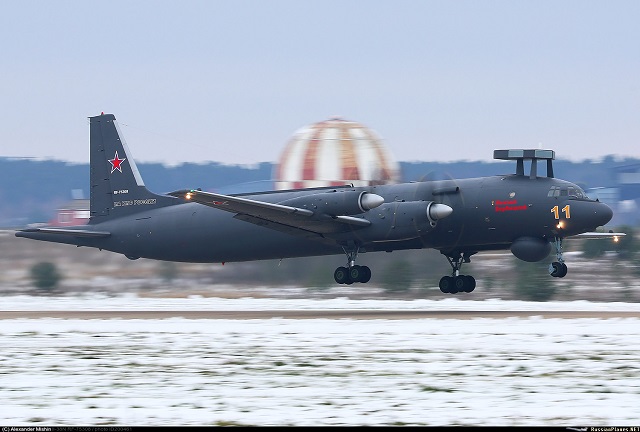 The seventh Il-38N MPA of the Russian Navy during flight tests in Zhukovsky. Picture by Alexander Mishin / russianplanes.net
"The Ilyushin aircraft complex successfully completed the maintenance and modernization of two aircraft. In December 2016 they were handed over to the customer. Upon agreement with the command of the Russian Navy aviation they were named after seaborne aviation Commander Viktor Pavlovich Potapov and Navy pilot, Hero of the Soviet Union Mikhail Konstantinovich Verbitsky," it said.

To promote integration of enterprises of the United Aircraft Corporation the modernization of some aircraft is carried out by the Myasishchev enterprise according to Il documentation.

The new search and targeting system allows the modernized aircraft to successfully cope with patrolling missions, engage expanded range of armaments in the search and destruction of submarines, in radio-electronic monitoring of surface and air targets, mine planting, search and rescue at sea, as well as environmental monitoring of the water surface.

© Copyright 2017 TASS. All rights reserved. This material may not be published, broadcast, rewritten or redistributed.