a
Naval Forces News - Russia
Russia to Upgrade its First Project 677 Lada-class Submarine St. Petersburg
The Project 677 Lada-class lead diesel-electric submarine St. Petersburg will be repaired and upgraded, a representative of Russia's delegation at the International Maritime Defense Show (IMDS 2017) told TASS.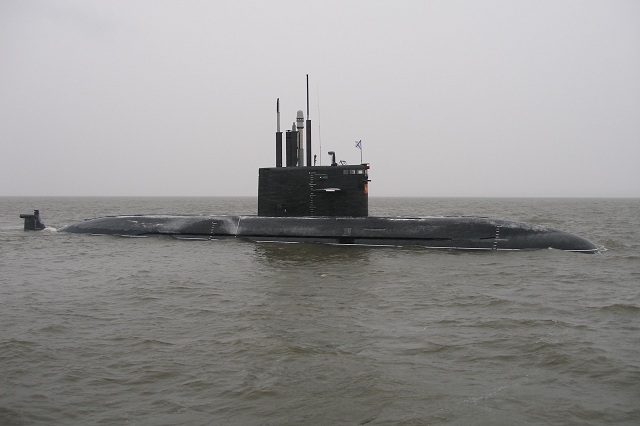 Lada class Diesel Electric Submarine (SSK) Project 677
"There are plans to carry out the medium repair of the ship and upgrade it to the level of the first serial-produced submarine of the type. The work will take from two to three years," the source said, without specifying when the repair would begin.

The Lada-class submarine is a fourth-generation diesel-electric submarine. It has a surface displacement of about 1,750 tons, while the Varshavyanka-class submarine's surface displacement is 2,300 tons. The Lada-class submarine has an underwater speed of 21 knots.

The Project 677 lead submarine St. Petersburg was laid down in 1997. Since 2010 when it was delivered to the Navy, it has been undergoing operational evaluation. The submarines Kronstadt and Velikiye Luki were laid down in 2005 and 2006, respectively. Their construction was suspended and then resumed only in 2013. They are being built, considering all imperfections revealed during the operation of the lead submarine. As Navy Deputy Commander-in-Chief for Armament Vice-Admiral Viktor Bursuk said earlier, the Navy is planning to order two more Project 677 submarines. According to him, submarines of the class will form the mainstay of Russia's diesel-electric submarine fleet.

© Copyright 2017 TASS. All rights reserved. This material may not be published, broadcast, rewritten or redistributed.