a
Naval Forces News - Russia
Russian Navy Pacific Fleet Ships Test-Fired Moskit Missiles in Jammed Environment
The crews of the Pacific Fleet destroyer Bystry and missile boats R-11 and R-18 test-fired cruise missiles that destroyed simulated enemy ships, Eastern Military District spokesman for the Pacific Fleet Captain 2nd Rank Vladimir Matveyev said.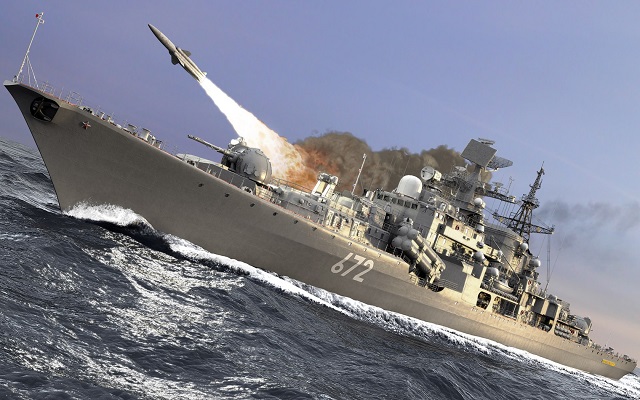 The P-270 Moskit (SS-N-2) is a Russian supersonic ramjet powered anti-ship cruise missile
with a range of 120 km and a speed of Mach 2.3. Artist impression via defence.ru

"During the sortie, the crews of the destroyer Bystry and a missile boat strike group, consisting of the missile boats R-11 and R-18, launched missile strikes against sea targets which simulated enemy ships. Shields anchored at a considerable distance from the ships were used as targets. The crews fired the Moskit supersonic anti-ship cruise missiles, the main strike weapon of the ships" he said.

The missiles hit the assigned targets. Firing was conducted in an intense jamming environment with the simulated enemy using electronic countermeasures.

© Copyright 2017 TASS. All rights reserved. This material may not be published, broadcast, rewritten or redistributed.