a
Naval Forces News - Russia

Project 22160 Patrol Ships to be Equipped with Kamov Ka-29 Assault Transport Helicopters

Russia's newest Project 22160 patrol ships will be reinforced with Ka-29 assault/transport helicopters, the newspaper Izvestia reports. Each rotorcraft can be equipped with guided missiles, unguided rockets, bombs and aircraft guns and also carry 16 marines in full kit. Previously, the Ka-29 was stationed only on ground airfields and deployed aboard large landing ships and the aircraft carrier Admiral Kuznetsov.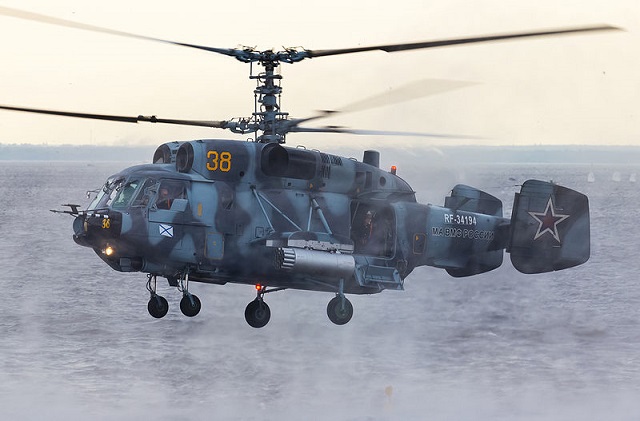 Russian Navy Kamov Ka-29 in flight. Picture: Dmitry Ryazanov

As Izvestia was told at the Navy General Staff, the decision to deploy the Ka-29 assault/transport helicopters aboard the Project 22160 patrol ships has been made. The necessary changes were made to the construction project: in particular, there will be storage spaces on the ships for air weapons, while the ship's electronic systems will be able to communicate with the Ka-29's onboard navigation system. Currently, two types of helicopters are deployed on Russian cruisers, destroyers, frigates and corvettes - Ka-27PL anti-submarine and Ka-27PS search-and-rescue ones. They are not equipped with missiles and guns and cannot carry marines.

The Project 22160 patrol ships (corvettes), depending on the mission, can be equipped with modules accommodating additional weapons and equipment (radar, electronics, SOF support). These corvettes are planned to be used to protect territorial waters, counter smuggling, combat piracy and provide assistance to those in distress. According to experts, to cope with tasks, the Project 22160 ships need exactly the assault/transport Ka-29s rather than traditional ASW and SAR helicopters.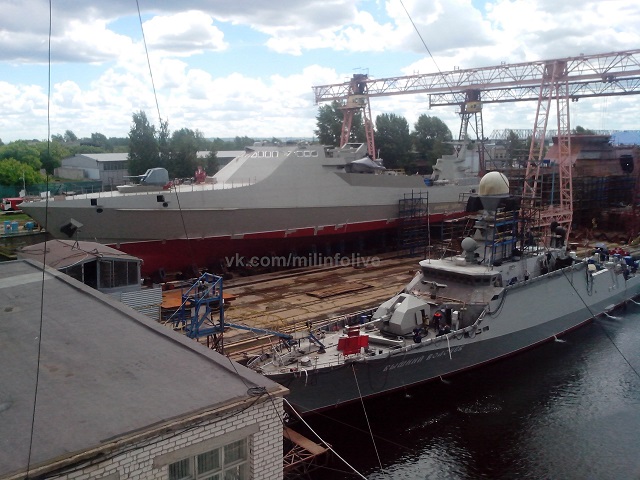 The first Project 22160 Patrol Ship "Vasily Bykov" seen under construction at Zelenodolsk shipyard on 23.06. 2017. Picture via vk.com/milinfolive

"When patrolling Russia's territorial waters and exclusive economic zone, as well as during counter-piracy operations, the crews of patrol ships will have to inspect various vessels and boats," independent military expert Prokhor Tebin told Izvestia. "For the Ka-27PS and Ka-27PL, it's quite difficult to cope with such tasks, especially if the enemy provides armed resistance. Unlike the Ka-29, these vehicles do not come equipped with weapons and armor. With the Ka-29, the new patrol ships will be unique platforms for carrying out special and subversive operations, and combating enemy floating equipment in the coastal zone."

The first Project 22160 patrol ship Vasily Bykov was laid down in 2014. The ships are under construction at the Zelenodolsk Shipyard and Zaliv Shipyard in Kerch, Crimea. A total of six modular patrol ships are to be built. They will be part of the Black Sea Fleet, where a new task force based in Novorossiysk will be formed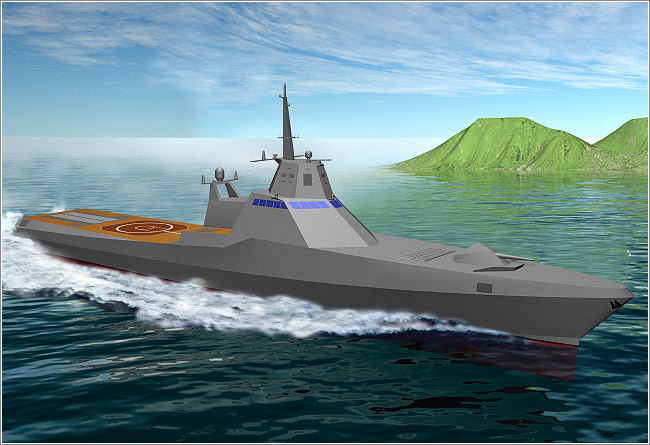 Project 22160 patrol ship. Picture: Severnoye Design Bureau

With a displacement of 1800 tons, the ship is 94 meter long, has a speed is about 30 knots (about 55 km/h) and a cruising range of over 5,000 nautical miles. In addition to the modules, the ship's organic armament includes a 76-mm automatic gun, a SAM system and cruise missile launchers.

The Ka-29 helicopter was developed and adopted in the early 1980s. In total, more than 60 vehicles were built. With a flight speed of 235 km/h, the mission radius of the helicopter is about 600 km. The Ka-29 can carry the Ataka anti-tank missiles and the S-8 unguided rocket pods on four underwing hardpoints. By the early 2000s, almost all Ka-29s had been mothballed. However, in 2014, the Navy decided to return these helicopters to service, Izvestia notes: accordingly, their rotor masts and engines were overhauled.



© Copyright 2017 TASS. All rights reserved. This material may not be published, broadcast, rewritten or redistributed.