a
Naval Forces News - Russia
Russian Navy to Order Two More Project 677 Lada-class Submarines
The Russian Navy is set to order another two non-nuclear submarines of project 677 (codename Lada). They will comprise the basis of Russian non-nuclear submarine fleet, Deputy Navy Commander for armaments Vice-Admiral Viktor Bursuk said at the VIII International naval show in St. Petersburg.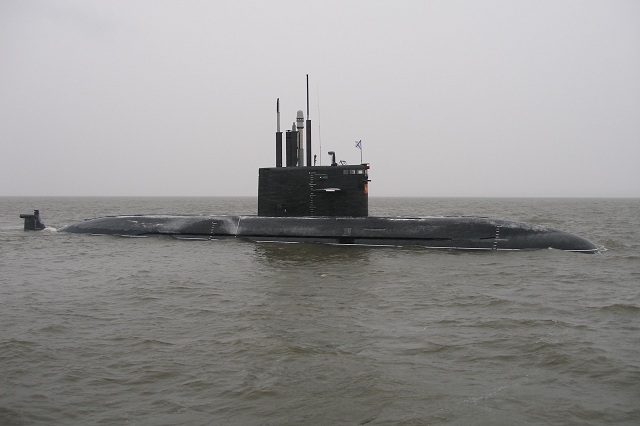 Lada class Diesel Electric Submarine (SSK) Project 677
"The construction of the series of Lada project submarines will continue. In the near future two more submarines will be contracted for construction at the Admiralty Shipyard," he said.

"The Navy believes the submarines of the project will be the main ones of the Russian non-nuclear submarine fleet," he added.

Submarines of project 677 are fourth-generation non-nuclear boats. They are designated for independent operations against surface warships and submarines in the assigned area, cruise missile strikes at ground targets and anti-submarine defense of coastal areas. The underwater displacement is 2650 tons, the length is 68 meters. Full underwater speed is 21 knots, the range in surface trim is 6000 miles at a speed of 7 knots. The submarines are armed with six 533mm torpedoes. The crew is 37 men.

© Copyright 2017 TASS. All rights reserved. This material may not be published, broadcast, rewritten or redistributed.