---
Pilots of Russian Pacific Fleet antisubmarine warfare (ASW) aircraft have practiced searching for a simulated enemy's submarines in the Arctic for the first time, fleet spokesman Captain 2nd Rank Nikolai Voskresensky said.
---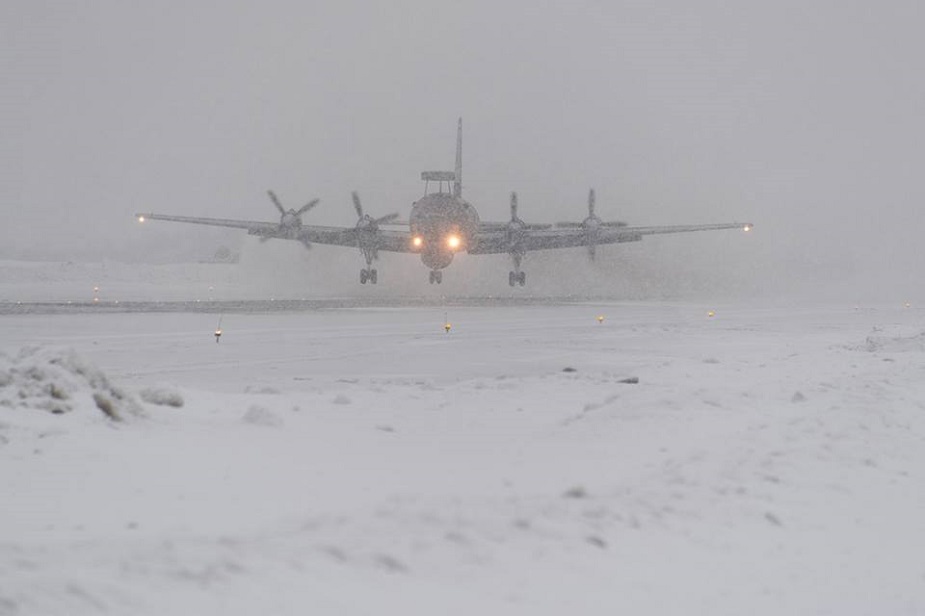 A Russian Navy Il-38N Maritime Patrol Aircraft (MPA) operating in heavy snow. Russian MoD picture.

---
"Pilots from a Pacific Fleet air base in Kamchatka [in Russia's Far East] have practiced searching for the simulated enemy's submarines in the Arctic. The crews of Ilyushin Il-38N [NATO reporting name: May] ASW planes performed their first maximum-endurance flights to the Arctic," Voskresensky said.

During the flight, the crews practiced searching for and classifying the submarines and tracking them with the use of radars and sonars. The Il-38N pilots performed simulated bombing to check their ASW weapons.

"The Pacific Fleet crews practiced cohesion and flying along the assigned route without ground-based radio navigation aids in an unfamiliar area," the spokesman said.

TASS reported earlier that Pacific Fleet fighter jets had practiced repelling a simulated enemy's attacks in the Arctic for the first time.
The planes were guided to the targets from Eastern Military District radar and aircraft guidance posts.
---
© Copyright 2018 TASS. All rights reserved. This material may not be published, broadcast, rewritten or redistributed.
---