---
FMV and Finnish Defence Forces Logistic Command (FDF LogCom) have signed two cooperation agreements within the torpedo area. One regarding cooperation during development and procurement of the new Swedish lightweight torpedo system, "Torpedsystem 47", and one regarding lending current lightweight torpedo system, "Torpedsystem 45" until the new system is in place.
---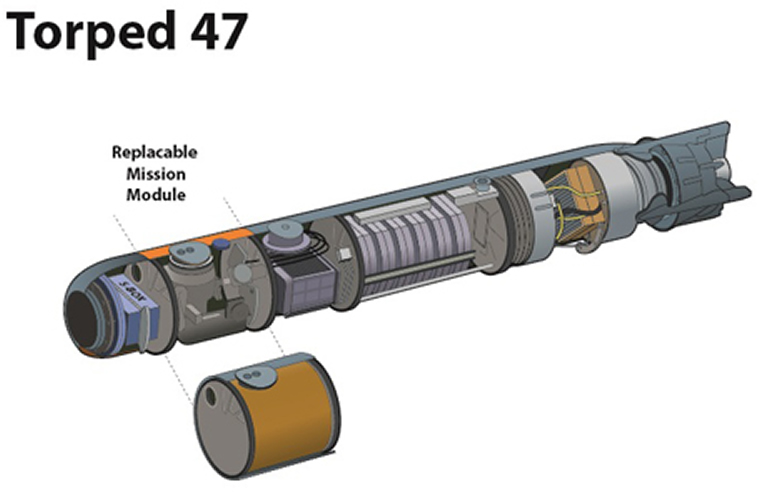 The Swedish-Finish cooperation within the torpedo area creates widened opportunities for cooperation around anti-submarine warfare. It also creates opportunities for reducing cost for sustaining and further development.
---
The shallow waters of the Baltic Sea is something that Sweden and Finland have in common. Here the topography and seabed challenge the target detectability for sonar systems against submarines. The brackish water, the complexity of the archipelago and the heavy sea traffic are further complicating factors.
– We have a long and successfull experience of developing torpedoes in Sweden. During 2022 the Swedish Armed Forces will receive a completely new torpedo system better in all aspects than the older torpedo TP 45. It doesn't only meet the future threats from foreign submarines, but is also designed for being successively adaptable to new techniques and arising threats during its lifetime, says Rear Adm. Odd Werin (Head of Naval System Department).
---
Video on the future Saab lightweight torpedo system

---
FMV is responsible for the introduction of Sweden´s new lightweight torpedo system, "Torpedsystem 47". SAAB develops, manufactures and integrates the system.
Now Finland enters this work. The agreement signed with FDF LogCom covers cooperation during development and introduction of the new torpedo system.
– This creates opportunities for coordination and thereby lower cost for sustaining and further development of "Torpedsystem 47". Widened opportunities for cooperation within anti-submarine warfare are also made possible, says Odd Werin.
Finland intends to expand its anti-submarine warfare ability with the capacity to combat submarines with torpedoes. The Finnish procurement of anti-submarine warfare torpedoes is being made from Saab Dynamics. In addition to "Torpedsystem 47" Finland will, among other things, purchase combat management systems from Saab Surveillance.
In waiting for delivery of the new torpedo system to FDF LogCom the Swedish government will lend a limited amount of Torpedo 45 materiel. The lending arrangement aims at making Torpedo 45 operative onboard the Finnish vessel FNS Tornio already from the autumn of 2019.
---