---
Kongsberg Defence & Aerospace AS (KONGSBERG) has entered into contract with the Norwegian Defence Materiel Agency worth 220M NOK for a cooperation agreement on the Naval Strike Missile (NSM).
---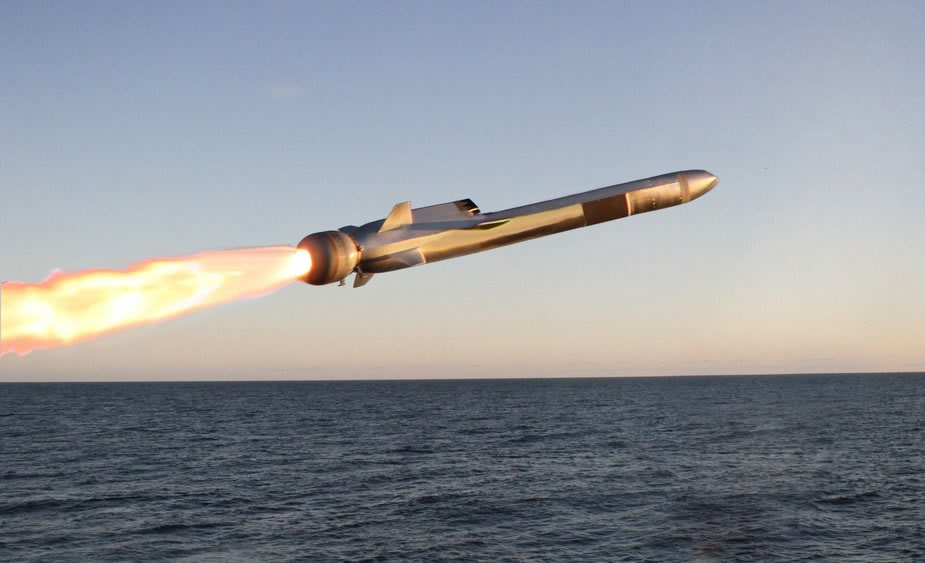 Kongsberg picture showing an NSM being launched.

---
The Norwegian Government announced February 2017 the Strategic Cooperation with Germany for acquisition of new submarines, where Germany intends to acquire NSM for their Navy. Norway and Germany will cooperate in a long-term evolution of the NSM for their vessels. This contract is the first phase in this cooperation and has a duration of one year.
«This contract is an important milestone in a long-term Norwegian-German cooperation on missiles. The NSM is a product of the unique triangle cooperation developed between the defense industry, FFI and the Armed Forces», says Eirik Lie, President Kongsberg Defence & Aerospace AS.

About NSM
The NSM is a fifth generation anti-sip missile, developed by KONGSBERG for the Norwegian Navy. NSM reached Initial Operational Capability on the new Norwegian Fridtjof Nansen Class frigates and the new Norwegian Skjold Class corvettes in 2012. It is also fielded by the Polish Navy (coastal defense batteries) and has been selected by the navies of Malaysia and Germany. NSM was also selected a few weeks ago as the winner of the U.S. Navy Over-The-Horizon Weapon System (OTH WS) competition.
Hans Kongelf, Vice President of Missile Systems at Kongsberg previously told Navy Recognition that the main strength of the NSM are:
- Defense penetration capabilities thanks to its stealth, extremely low sea-skimming flight profile and high G maneuvers.
- Target recognition: Each NSM is fitted with a library of ship profiles to recognize each ship classes.
- NSM is available today, it is in production, fielded by the Royal Norwegian Navy, the Polish Navy and selected by the Royal Malaysian Navy and German Navy
---