---
Newest Project 22160 corvette Vasily Bykov (patrol vessel) left Sevastopol for a maritime test range to perform the first artillery exercise as part of the scheduled combat training, the Southern Military District press service reports.
---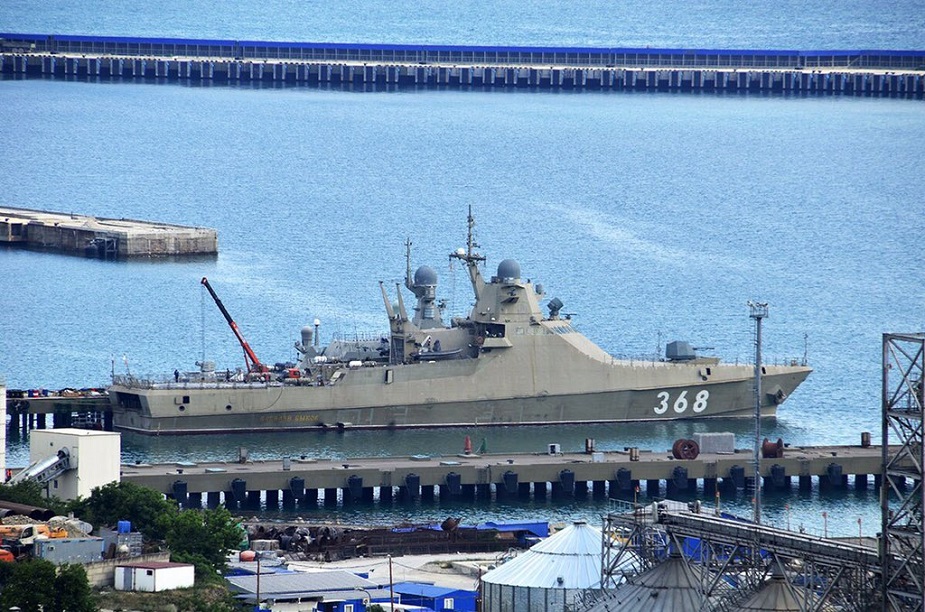 Project 22160 corvette Vasily Bykov. Picture source.

---
"On coming out into the sea, the ship's crew fired the artillery mount in a standard mode as well as at maximum turning and elevation angles at simulated targets at sea, on the coast and in the air," the press service reports.

After artillery firing the Vasily Bykov will continue the missions jointly with Project 21631 corvette Vyshnii Volochok armed with guided missiles. As part of a tactical force the ship's crews will practice the conduct of a sea engagement and all types of defense in passage by sea.

Project 22160 corvettes are designed for defending and guarding sea economic zones. The navigation endurance is 60 days, speed 30 knots, displacement around 1,300 tonnes, crew around 80 men. The ship's navigation range is 6,000 sea miles. The standard armament includes a 57 mm artillery mount, air defense system, and machineguns. A provision is made on the vessel for placing Ka-27PS helicopter. By 2020 the Russian Navy is to receive six such ships.
---
© Copyright 2018 TASS. All rights reserved. This material may not be published, broadcast, rewritten or redistributed.
---