---
The Ivan Khurs communications vessel of project 18280 built at the Northern Shipyard, finished acceptance trials, the yard's press service reports.
---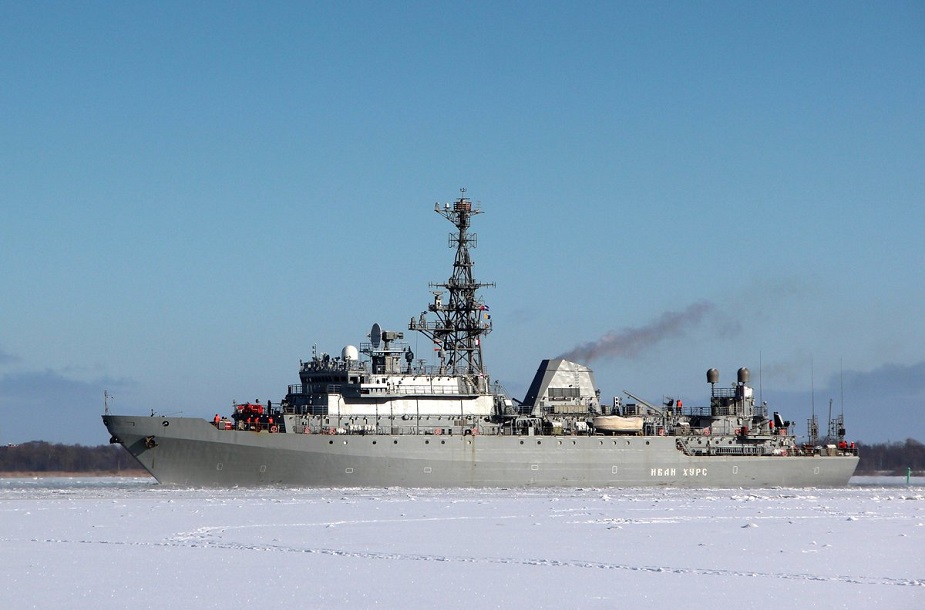 The Project 18280 communication vessel (medium reconnaissance ship) Ivan Khurs, built for the Russian Navy at PJSC Shipbuilding Plant Severnaya Verf, seen here during builder trials in the Baltic.
---
"An acceptance certificate has been signed at the Northern Shipyard for commissioning Project 18280 communications ship. The certificate was signed by captain first rank Vyacheslav Makhorin, chairman of the ship acceptance commission," the press service reports.

The Ivan Khurs will soon go into service with the Russian Navy. The ship was laid down on 14 November, 2013, and launched on 16 May 2017. The Ivan Khurs is the second Project 18280 ship built at the Northern Shipyard. Yuri Ivanov, the flagship of the project, was handed over to the customer in 2014.

The Project 18280 communications ship (second class, medium size, reconnaissance vessel) is Russia's largest ship of this type. The complete displacement of the vessel is 4,000 tonnes, length 95 m, width 16 m. The maximum speed is 16 knots, navigation endurance no less than 8,000 miles. The crew is 132 men. Provision is made for placement on the ship of light air defense armament comprised of four sea pedestal mountings with 14.5 mm KPVT machineguns, and six Igla 9K38 man-portable air defense systems (NATO reporting name SA-18 Grouse) with 9M39 anti-aircraft guided missiles in an ammunition package.
© Copyright 2018 TASS. All rights reserved. This material may not be published, broadcast, rewritten or redistributed.
---