---
The Russian fleet expects to receive a project of a new landing ship in 2020, and start building it at the Yantar shipyard, revealed vice-admiral Victor Bursuk, Russian Navy Deputy Commander for armaments.
---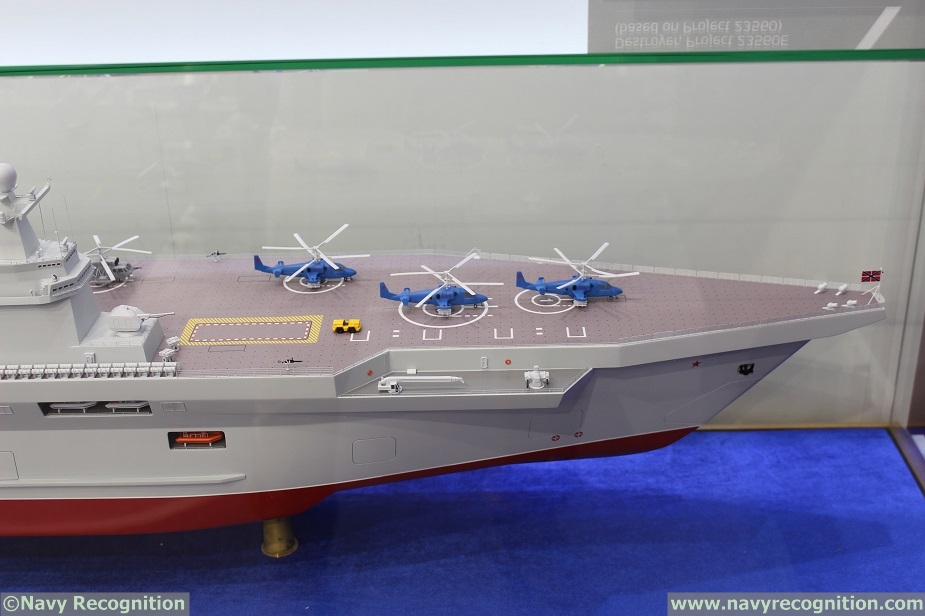 Priboy LHD scale model showcased by Krylov during Army 2016 exhibition.

---
"This year, design bureaus will start developing these ships' project. On completion of design, we expect to lay down this ship at the Yantar shipyard in a mere couple of years. In 2021 the construction will begin," he said.

Bursuk specified that this ship would be of the same size as the large landing ship Ivan Gren, but have new armament and military equipment. Also, its seaworthiness will be improved.
---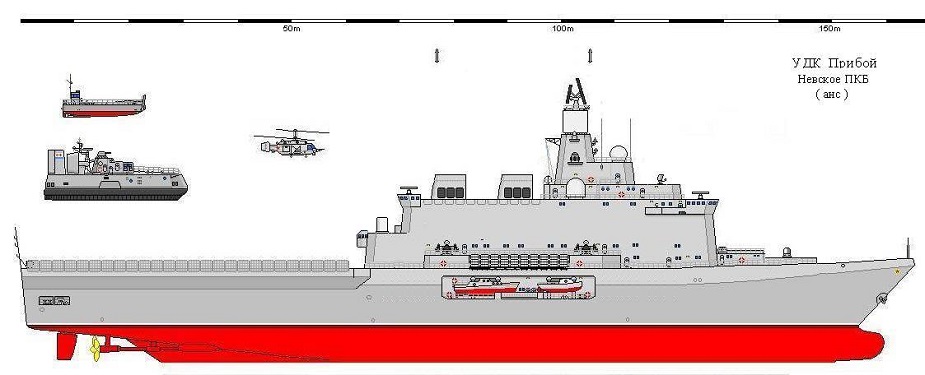 Russia is currently designing an LPD with a displacement of nearly 14,000 tons. Image for illustration purpose only via shipbucket.

---
Bursuk did not specify how many landing ships of the new project the fleet would order. "Let's wait till the lead ship is built and then we'll see what's to be done with the series," he said.

The design and construction of all-purpose landing ships in Russia will start after 2020, on completion of designing of a new large landing ship.

"These ships will be built. They are envisioned by the shipbuilding program and they will appear at the second stage of implementation of this program, i.e. after 2020. The design work on the all-purpose landing ship will start after we finish designing the large landing ship," Bursuk said.
---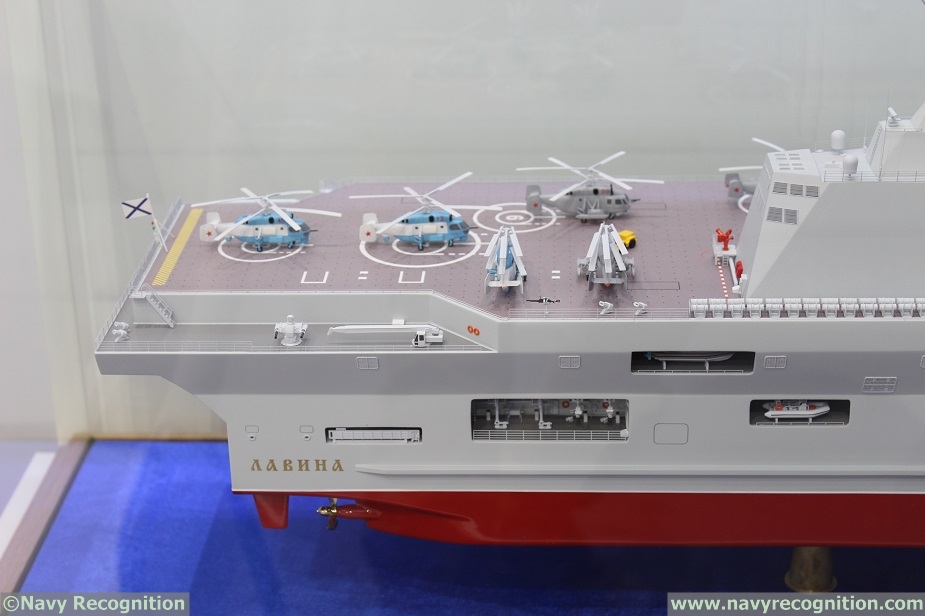 Priboy LHD scale model showcased by Krylov during Army 2016 exhibition.

---
Construction of the advanced destroyer for Navy may start in 2020. "A preliminary design has been developed, based on which we take a relevant decision. Shortly, development of the engineering design will begin, followed by construction after 2020," Bursuk said.
---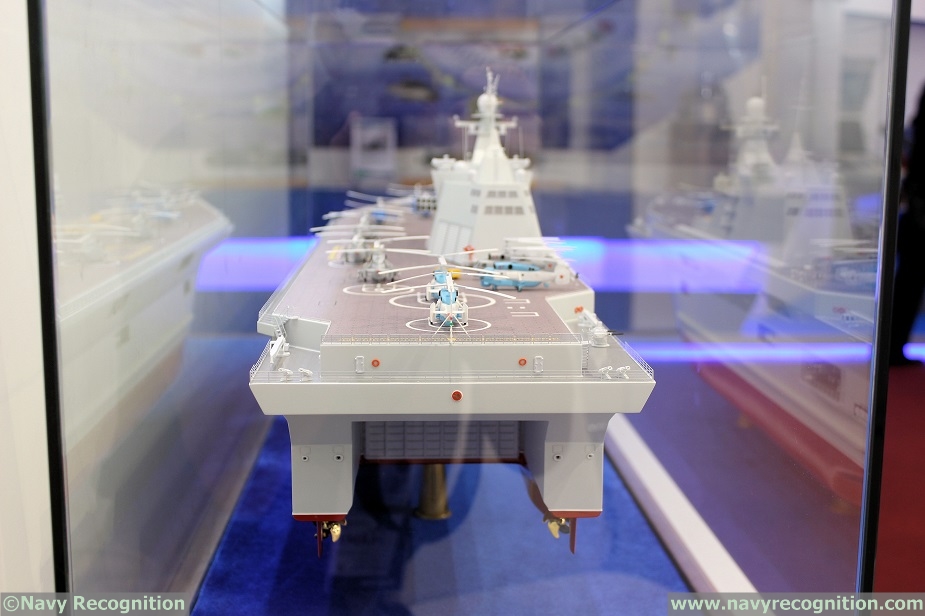 Priboy LHD scale model showcased by Krylov during Army 2016 exhibition.
---
© Copyright 2018 TASS. All rights reserved. This material may not be published, broadcast, rewritten or redistributed.
---
Comment by Navy Recognition: About the Priboy LHD

Russian Krylov State Research Center has developed the Priboy LHD on its own initiative. It is significantly different from the Mistral landing helicopter dock designed by DCNS. Priboy is intended for seaborne movement of troops and military equipment and landing on beaches during amphibious operation in conjunction with other naval forces. It can support projection of soldiers and hardware, take part in offensive mining actions and mount sonar beacons of suspended array surveillance systems.
The Priboy ship has a displacement of 23,000 tones, a length of 200 meters, a width of 34 meters, a designed draught of 7.5 meters, a full speed of 20 knots, a cruising speed of 14 knots, an endurance of 6,000 miles and a cruising capacity of 30 days.
The ship can withstand storms of force 6-7 on the Beaufort scale (strong breeze/near gale).
The helicopter carrier is planned to be equipped with a gas-turbine main propulsion plant. The ship's crew totals about 400. The vessel can transport 500-900 marines, about 50 infantry fighting vehicles and up to 10 tanks.
Up to 12 military transport and search and rescue helicopters can be based on the Priboy ship. It can also carry six landing boats with a cargo-carrying capacity of 45 tons and six assault boats on davits.
The Priboy's armament suite includes two anti-air gun-missile combat modules, two close-in weapon systems and one 76mm naval gun.
---