---
The Russian Navy will increase the number of warships with precision weapons in blue waters, Commander-in-Chief Admiral Vladimir Korolev said. "The fleet will be armed with precision weapon carriers. Their share in blue-water forces will increase," he said.
---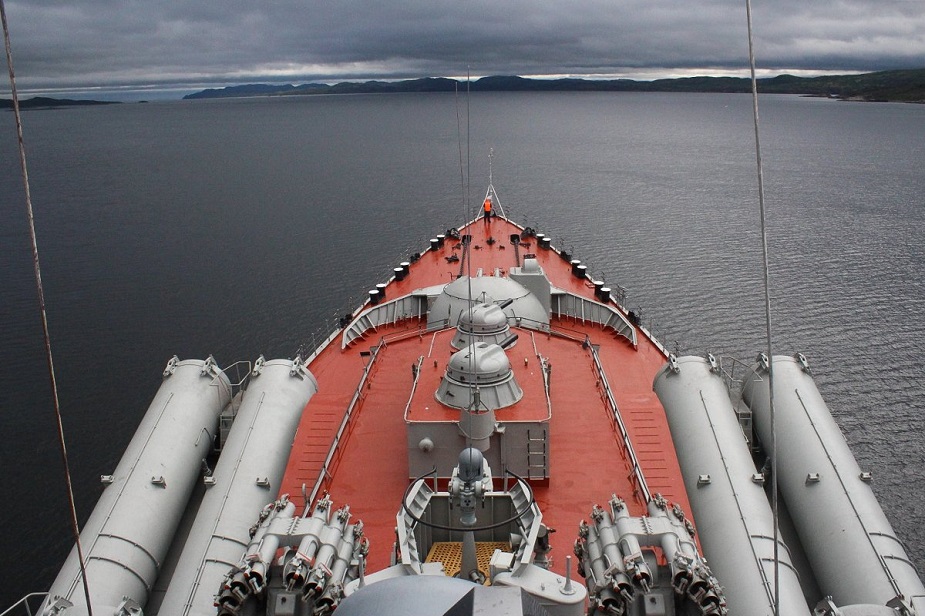 (Picture source: Russian MoD )
---
There will be a gradual transition to the construction of bigger displacement ships. "It means Russian naval presence in important areas of the World Ocean will increase to guarantee prevention of new threats from seas and oceans," he said.

At present 70 to 100 warships and supply vessels operate far away from the home ports of call, Korolev said. He added the fleet infrastructure will be developed as new warships, submarines and aircraft are delivered.

Prospective fifth-generation submarines will be unprecedented in combat capabilities and stealth characteristics. "There are concrete prospects for the development of the Russian Navy. They include the design and construction of fifth-generation submarines which will be unrivalled in stealth characteristics and combat capabilities," the admiral said.

Malakhit Design Bureau in St. Petersburg is designing multirole nuclear Husky submarine of a new generation. Rubin Design Bureau is developing a strategic nuclear fifth-generation submarine. The name of the project is unknown. Russia is also developing non-nuclear fifth-generation Kalina-class submarines with air-independent power plants.

Over 40 warships will participate in the main naval parade this year to be held in the Neva River in St. Petersburg and Kronshtadt. "Over 40 warships will be engaged and 18 of them are of a new generation," Korolev said.

The Navy is receiving warships and submarines whose characteristics "are on a par or ahead of the rapid scientific and technical progress in military shipbuilding", Korolev said. He recalled the Navy is receiving Borey-class SSBN of project 955, Yasen-class SSGN of project 885, new frigates and corvettes with precision weapons and modern electronic warfare, aircraft and coastal missile weapons.
---
© Copyright 2018 TASS. All rights reserved. This material may not be published, broadcast, rewritten or redistributed.
---