---
The Krasnodar diesel-electric submarine of project 636.3 was fully deenergized and lied on the seabed in the Black Sea during training, Black Sea fleet Spokesman Alexey Rulev said.
---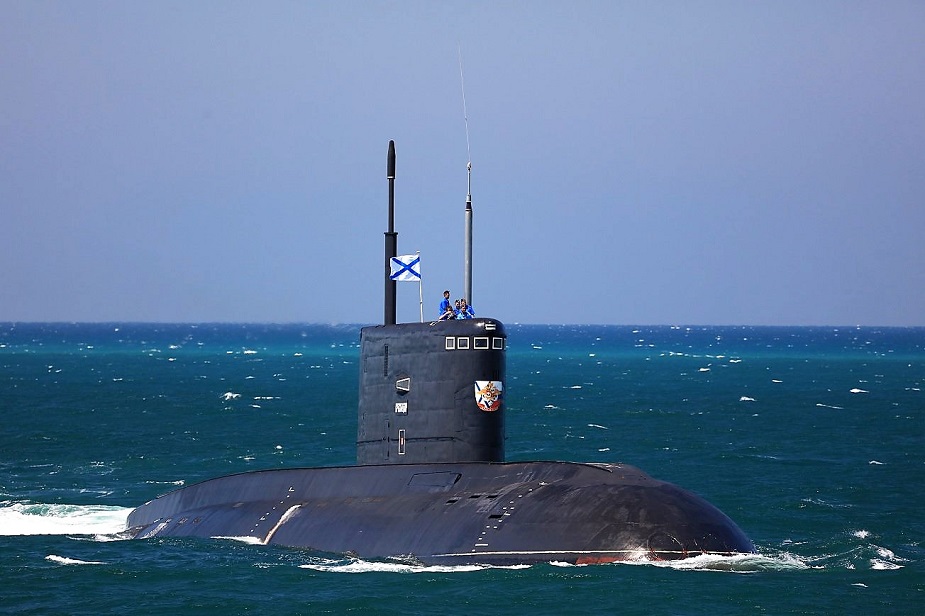 B-265 Krasnodar is the 4th of 6 Project 636.3 / Varshavyanka-class / Improved Kilo-class submarine of the Russian Black Sea Fleet. Picture via forum.airbase.ru
---
"During the exercise the submarine lied on the seabed at a depth of 20 meters from the surface. According to the mission, it remained fully without power for two hours, the crew ceased operations, and the duty service was carried out by a minimal number of the personnel," he said. The submarine trained lying on the seabed in the Black Sea, he added. "After the training the Krasnodar successfully surfaced and continued combat training events," Rulev said.
The lying on the seabed element is obligatory for the annual training cycle. Submariners train cohesion in the situation and psychologically prepare for it. "In a real situation it is possible that a submarine has to lie on the seabed to escape detection by the adversary," Rulev said. It can lie on the seabed for an overhaul in a complete blackout, for a surgery or in order to save power.
Project 636.3 submarines (Improved Kilo by NATO classification) are the third generation of diesel-electric submarines which are most noiseless in the world. They develop underwater speed of 20 knots, submerge to 300 meters and have the cruising capacity of 45 days. The crew comprises 52 men, the underwater displacement is close to four thousand tons. They carry Kalibr missiles to strike at surface (ZM-54 and ZM-541) and ground targets (cruise missiles ZM-14) and have new electronic equipment.
---
© Copyright 2018 TASS. All rights reserved. This material may not be published, broadcast, rewritten or redistributed.
---