---
The Republic of Korea Navy's International Fleet Review was held Thursday in waters off Jeju Island with a total of 41 vessels and 24 aircraft from 12 countries taking part. The event celebrated the 60th anniversary of the R.O.K Navy.
---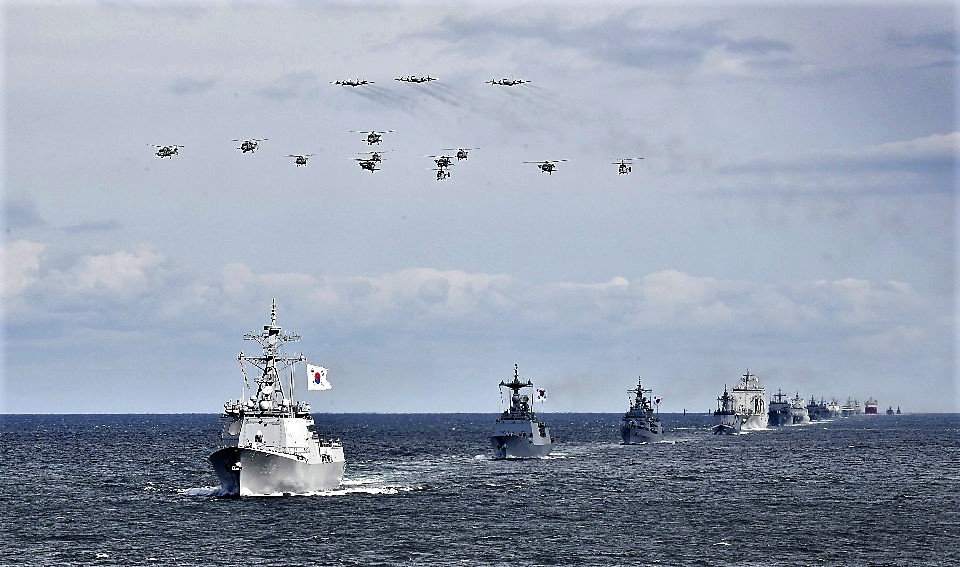 South Korea mobilized 24 vessels for the fleet review. ROK Navy picture
---
P-3 maritime patrol aircraft led the fleet, followed by a showcase of South Korea's naval helicopters, such as its Lynx and AW-159 choppers.
South Korea mobilized 24 warships for the fleet review, including the amphibious landing ship Dokdo and the landing ship Cheonjabong. The U.S. dispatched three vessels including the USS Ronald Reagan nuclear-powered aircraft carrier.
---
Video of the ROK Navy IFR

---
During the review of foreign vessels, Australia's 4,270-ton frigate Melbourne appeared first, followed by Brunei's 1,600-ton patrol ship Darut Taqwa, Canada's 4,800-ton frigate Calgary and India's 5,500-ton destroyer Rana.
Among the Korean warships were the 7,600-ton Aegis destroyer Yulgok YiYi, the 4,400-ton destroyer Dae Jo Yeong, the 10,000-ton logistical support ship Soyang and the 3,200-ton destroyer Gwanggaeto the Great.
---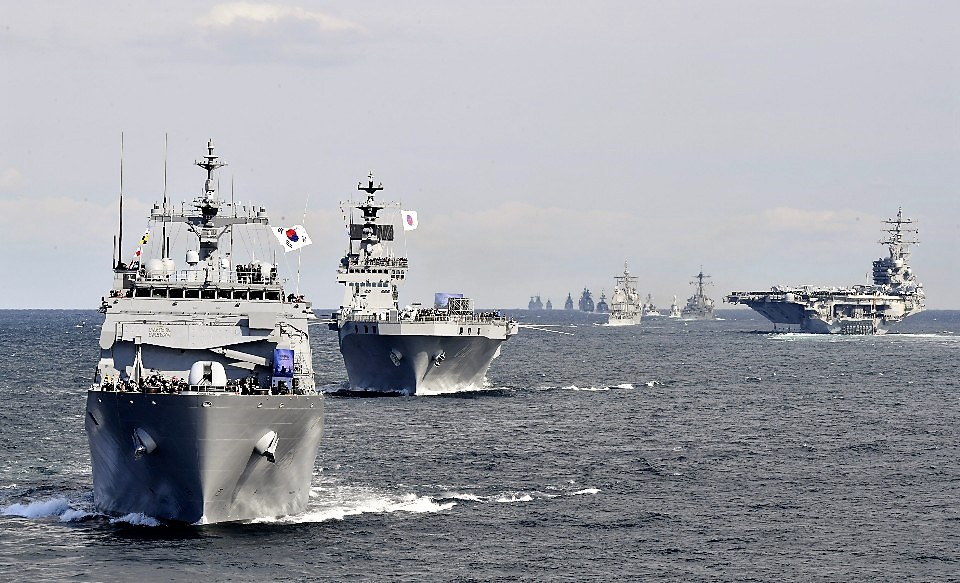 South Korea mobilized 24 vessels for the fleet review. The U.S. dispatched three vessels including the USS Ronald Reagan nuclear-powered aircraft carrier. ROK Navy picture
---