---
The seventh project 22800 Corvette 'Burya' will be launched at the Pella shipbuilding plant on October 23. Admiral Vladimir Korolyov, the commander-in-chief of the Russian Navy, has ordered to give the name Burya (Storm) to the new corvette built for the Russian Navy, the Russian Defense Ministry said.
---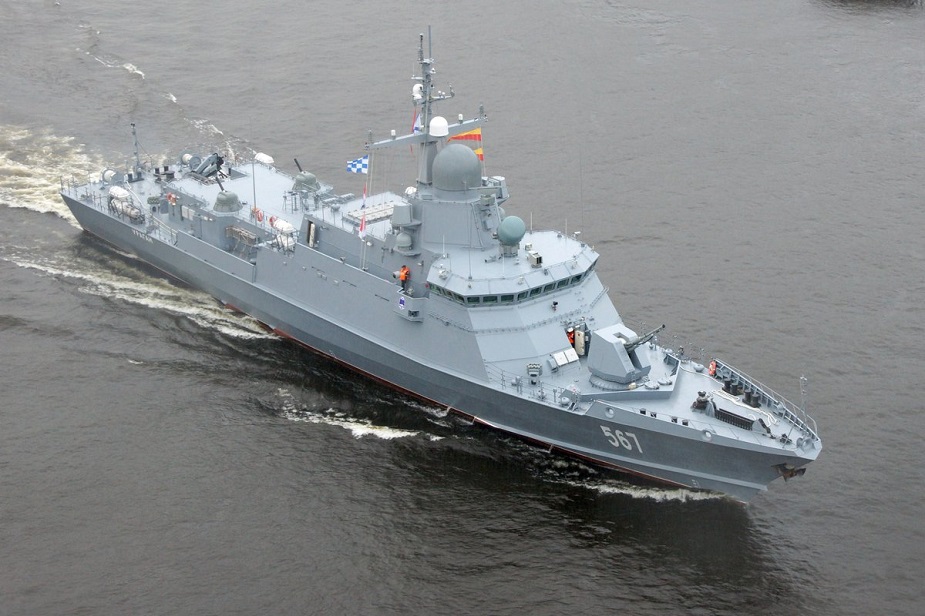 Project 22800 Karakurt-class small missile boat (corvette) Uragan, first ship of the class. Picture: via Russianarms
---
"Representatives of the Russian Navy command and the administration of St. Petersburg, shipbuilders and the heads of design bureaus are expected to attend the Burya launching ceremony," the Defense Ministry said.
The construction of project 22800 corvettes has been underway in accordance with the State Program of Military Shipbuilding with an aim to renovate the fleet of surface ships of the Russian Navy with carriers of high-precision weapons.
Project 22800 corvettes are designed to destroy important adversary facilities in the coastal zone, as well as surface warships, vessels and boats independently or with other forces, and to repel air strikes with its own weapons. The warships have a displacement of 800-900 tons, the speed of 30 knots. Autonomous navigation is 12 days and the range is close to 2500 miles. The crew comprises 39 men.
The corvettes are armed with precision missiles (one 8-container universal vertical launcher) and artillery guns.
---
© Copyright 2018 TASS. All rights reserved. This material may not be published, broadcast, rewritten or redistributed.
---
Comments by Navy Recognition
The first ship of the class 'Uragan' was launched in July 2017, second unit 'Taifun' was launched in November 2017, third unit 'Shkval' was launched in May this year. Following vessels four to six are still under construction while the seventh 'Burya' is about to be launched.
All ships launched so far (including the 7th one to be launched this month) have been built by JSC "Leningrad Shipbuilding Plant" Pella ". Corvettes four to six (still under construction) are being built by JSC "Leningrad Shipbuilding Plant" Pella "(Federal State Unitary Enterprise "Shipyard" More ", Feodosia).
19 Karakurt-class corvette are set to be commissioned with the Russian Navy by 2026.
---