---
The project 22160 lead corvette Vasily Bykov is undergoing state trials at the Black Sea ranges, the Southern Military District has said.
---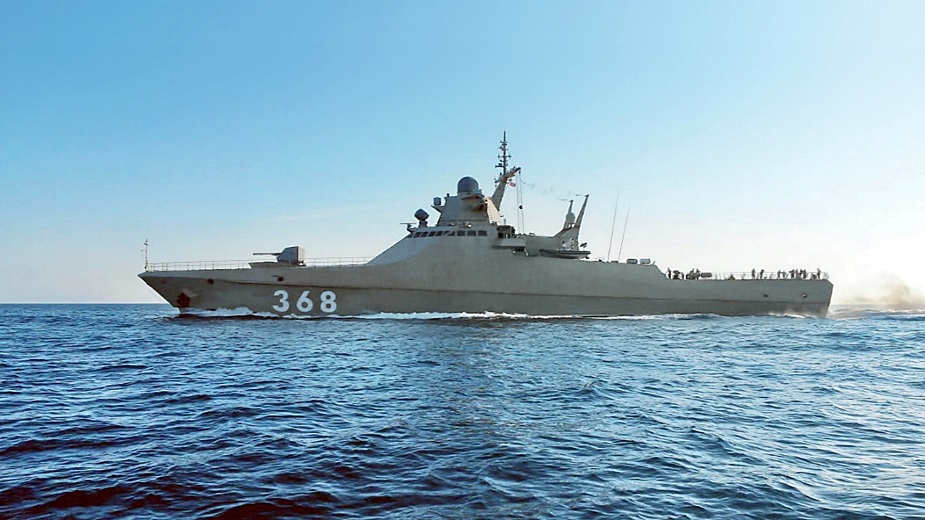 Russian Navy Corvette (local designation: large patrol ship) Project 22160 "Vasily Bykov" during sea trials in the Black Sea in June 2018. Picture by Curious / forums.airbase.ru

---
"Earlier, the ship's crew jointly with the acceptance team successfully underwent factory and dockside trials to train to operate, maintain and apply shipborne systems, weapons, devices and mechanisms. The sailors fired from artillery guns - with maximum grade ascending ability and vector capability - at simulated sea, onshore and air targets," the Southern MD press service said.
Prior to a sortie the crew checks the operation of the main power plant in all the regimes and coherence of operation of weapons control systems when aiming at targets and firing from all types of shipborne weapons. Radio interior communications are also checked.
The Vasily Bykov corvette will arrive at the home station after the trials. Shipbuilders will inspect its weapons systems, devices and mechanisms and will start preparations for the naval flag-hosting ceremony together with the crew. The ship is expected to join the Black Sea Fleet soon.
The corvettes (patrol boats) of project 22160 were designed by the Severnoye (Northern) bureau in St. Petersburg to guard and protect the maritime economic zone and in case of hostilities to ensure sustainability of fleet forces and facilities in deployment areas. They also engage in escort and anti-piracy activities and search-and-rescue missions. Autonomous navigation is 60 days. The corvettes develop a speed of 30 knots and have a displacement of 1700 tons. The crew comprises close to 80 men and the navigation range is 6000 nautical miles. The warships are armed with 57mm artillery gun, an antiaircraft missile complex and machineguns. They can carry a Ka-27PS helicopter and are equipped with the latest radio-technical and hydro-acoustic means. The Russian Navy is to receive six such ships by 2020.
---