---
The U.S. Coast Guard accepted delivery of the seventh national security cutter (NSC), Kimball, in Pascagoula, Mississippi, September 19. Kimball is scheduled for commissioning at its Honolulu homeport in January 2019; it will be the first NSC stationed there.
---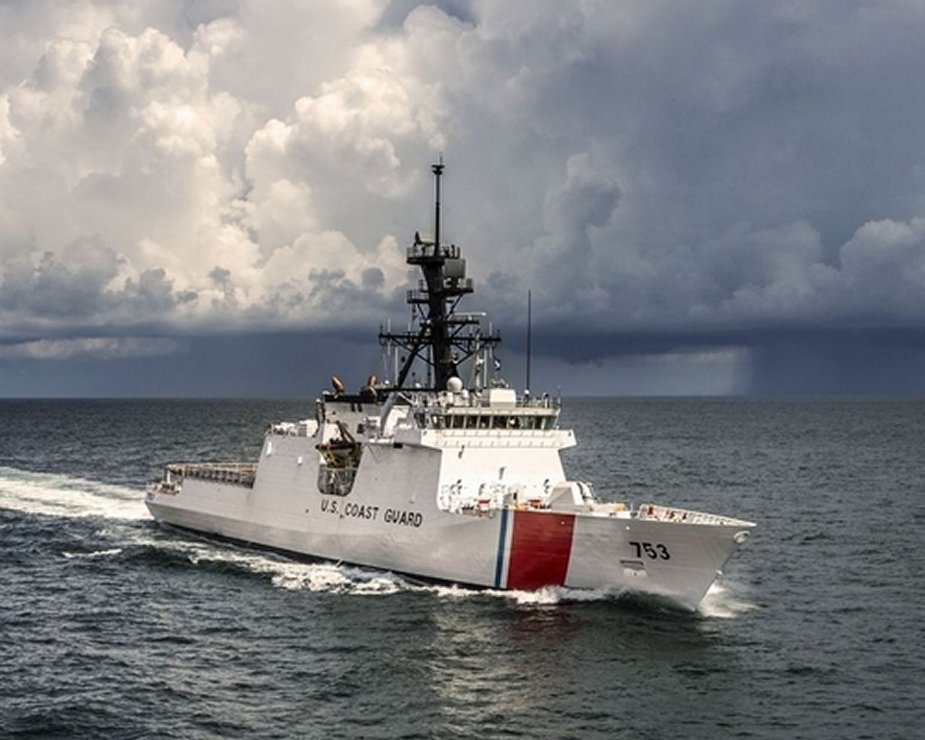 U.S. Coast Guard National Security Cutter (Picture source: Huntington Ingalls Industries)
---
The cutter's namesake, Sumner Kimball, served as superintendent of the Revenue Marine, establishing a training school that would later become the U.S. Coast Guard Academy. Kimball later was general-superintendent of the Life-Saving Service (LSS) from 1878 until the LSS merged with the Revenue Marine to become the U.S. Coast Guard in 1915.
The NSCs feature advanced command, control, communication, computers, intelligence, surveillance and reconnaissance equipment; aviation support facilities; stern cutter boat launch; and long-endurance station keeping. The 418-foot cutters have an endurance of 60 to 90 days and can serve as operational-level headquarters for complex law-enforcement, defense and national security missions involving Coast Guard and multiple partner agency participation. They are replacing the 1960s-era 378-foot high-endurance cutters.
In fiscal year 2017, NSCs set a record by interdicting over 160,000 pounds of cocaine - 74,000 pounds more than the previous year - valued at over $2.15 billion.
Six NSCs are currently in service. Coast Guard cutters Hamilton and James are stationed in Charleston, South Carolina, and Coast Guard cutters Bertholf, Waesche, Stratton and Munro are stationed in Alameda, California. Midgett, the eighth cutter, is planned for a 2019 delivery; it will be the second NSC stationed in Honolulu. The ninth cutter, Stone, is slated for delivery in 2021. The service awarded a contract in March 2018 for long lead time materials for the 10th NSC.
---