---
Admiral Phil Davidson, commander of the U.S. Indo-Pacific Command, publically said the U.S. Navy will pursue its freedom of navigation operations (FONOPS) in the South China Sea to counter North Korea and China. He also asked US allies to take part to such operations, letting China know the international community does not accept its claims on this area. Meanwhile, PLA urges US to stop its provocative actions.
---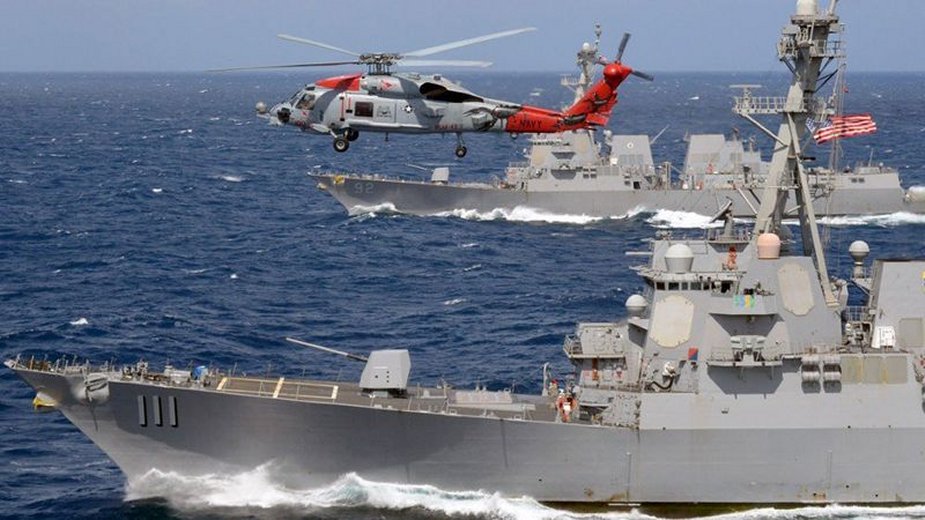 The guided-missile destroyers USS Spruance and USS Preble (Picture source : U.S. Navy)
---
In the South China Sea, the atmosphere is getting more and more tense as days go by. China's increasing presence in the area, as the country claims this one as part of its territory, makes the US and its allies enhance their own presence in the region, mainly through FONOPS.
On the one hand, the US estimates that China's claims on the South China Sea are not legitimate and condemns Chinese expansion in the region. Therefore, the U.S. Navy regularly conducts FONOPS through the South China Sea since the beginning of this year. On February 11, 2 US guided-missile destroyer, USS Spruance and USS Preble, conducted a FONOP through the South China Sea.
US Admiral Phil Davidson has since announced it would continue such operations in the near future, and asked its allies (U.K., Japan, Australia, New Zealand, Canada, France, etc...) to form or step up their own FONOPS in the region.
On the other hand, China keeps saying the US FONOPS are a threat to China's integrity and sovereignty. Actually, the PLA considers that its claims on some islands (i.e. the Nansha Islands) of the South China Sea are lawful. Therefore, all operations conducted near these islands are to be considered as a threat to the China's homeland security.
Such US interference is taken as provocative from China, which is then considering to even more increase its forces in the area. On February 12, a Chinese spokesman, Senior Colonel Li Huamin, stressed that the PLA was monitoring relevant sea and air situations, ready to take any necessary measure against any threat in the region, in order to safeguard China's security.
In the South China Sea, this latent conflict between China and the US (and its allies) seems to remain a dead-end situation. And many would say it is not going to calm down in the future.
---