---
The French large anti-air frigate, the "Chevalier Paul", has come into port (in Toulon, France) to be modernised by Naval Group. This docking takes place only a year after the large anti-air frigate "Forbin" received itself some major improvements. Both are parts of the Italo-French Horizon programme.
---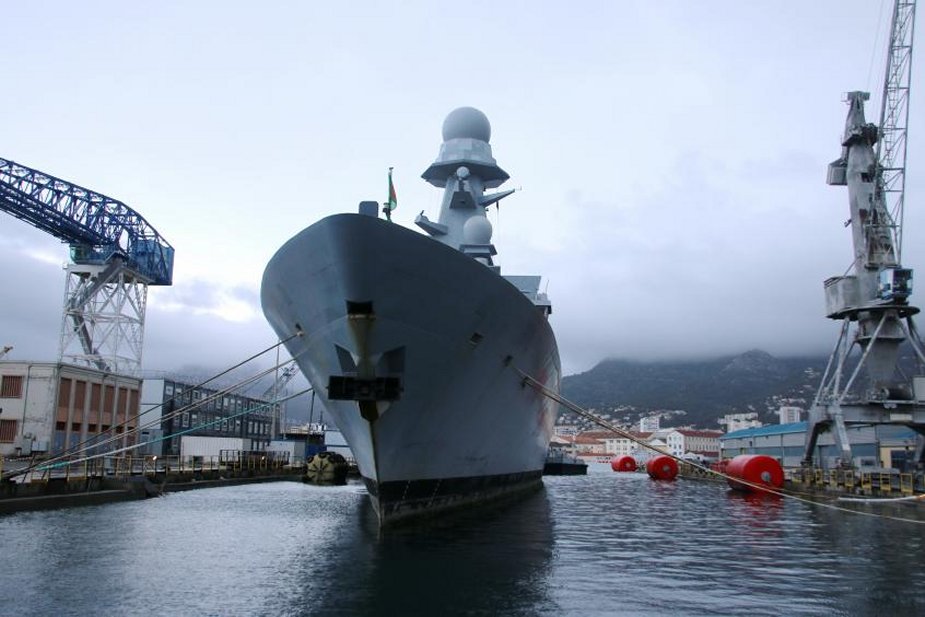 The "Chevalier Paul" frigate in port of Toulon (Picture source : Mer et Marine - Francis Jacquot)
---
This docking of the "Chevalier Paul" (D621) has a scheduled duration of about 10 months and modifications/upgrades will be pretty similar as the ones operated on the "Forbin" (D620). Through this docking, Naval Group will make all the equipment (engines, combat systems and electronic systems) of the frigate become up-to-date. As for the long range S-1850M radar, it will be unloaded from the frigate for maintenance work (performed by Thales in the Netherlands).
Regarding its armament, the frigate will receive various upgrades including an enhancement of the capabilities of its short range self-defense and the installation of 3 Narwhal-made remotely-operated 20 mm cannons.
After all this work has been completed, both D620 and D621 frigates will pursue their operations until their mid-life renovation in 2027. Among those operations, the frigates are responsible for the escort of the "Charles de Gaulle" aircraft carrier (which has also recently been under maintenance). Their complement of medium-range anti-air missiles allows them to support the defences of another ship under attack and avoid their saturation. They are also capable of monitoring and controlling operations carried out from the sea by friendly aircraft
---