---
The future hydrographic and diving support vessel, the MV Edda Fonn, that the Royal New Zealand Navy (RNZN) ordered has arrived in Frederikshavn, Denmark, for its conversion into a naval platform.
---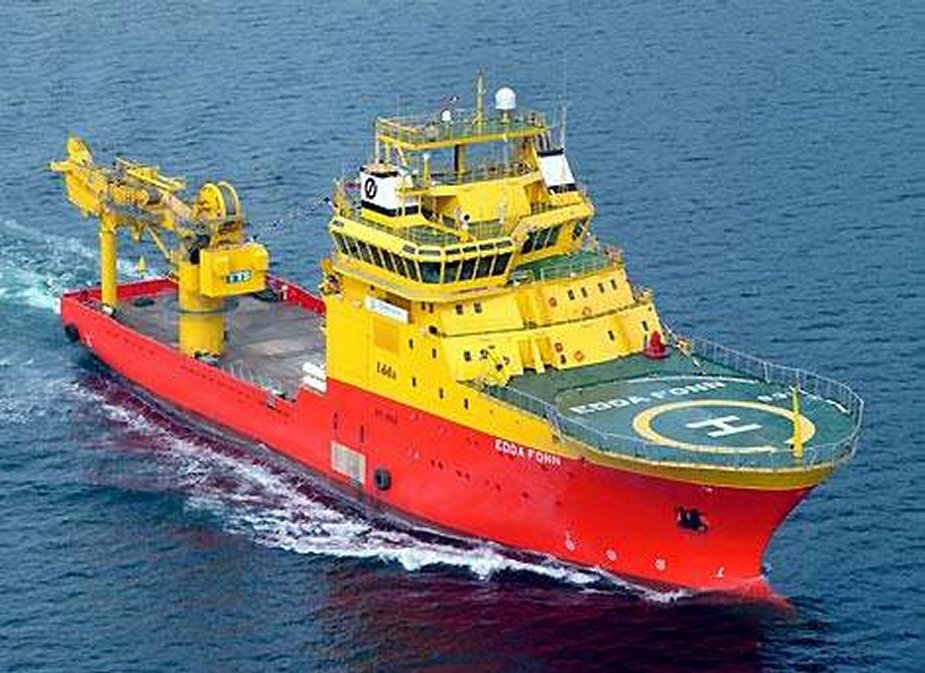 A view of the deck of the Edda Fonn (Picture source : Ship Technology)
---
The 2003-built Edda Fonn vessel, which has been working in the offshore oil and gas industry for years will be outfitted with the dive and hydrographic systems required by the NZ Defence Force, before being delivered to Devonport Naval Base in May 2019.
Once ready for operations, Edda Fonn will replace two vessels that have been decommissioned from the New Zealand Navy. The dive and hydrographic vessel will replace HMNZS Resolution and HMNZS Manawanui. The two vessels were decommissioned from the RNZN in 2012 and 2018 respectively, following several decades of service.
The ROV / survey vessel has an overall length of 84.7m, or 75m between perpendiculars, a breadth of 18m and a 9.1m moulded depth. It has a registered tonnage of 4,505gt and registers a deadweight of 2,354t. It has a deck area of 700m², a 41m cargo deck length and a capacity of 800t. The vessel has sufficient storage for 1,113m³ of marine oil, 428.1m³ of fresh water and 1,883.1m³ of ballast water.
The deck equipment includes two Effer 17tm cranes that can carry out a 1.62t lift at 10.29m and a Heila 15tm provision crane that can lift 1.1t at 14.76m. It has a 10t Karmøy tugger winch and a Hydramarine 1.1t 2,500m wire transponder winch. There are two anchor windlass/mooring winches forward and two Karmøy capstans aft.
---