a
Naval Industry News - China
Chinese Company Poly Technologies showcased several new ship designs for export at DSA 2012
Chinese company Poly Technologies presented several new naval equipment products available for the export market at the DSA 2012 Defense exhibition in Kuala Lumpur, Malaysia. Poly Technologies, a subsidiary of China Poly Group Corporation, is a defense manufacturing and international trading company. In their new Naval Equipment catalog, they introduced several new vessel designs.

Here are a few of these new designs. Unfortunately, the vessel class name or type is never mentioned. Only mentioned are the general vessel type (Destroyer, Frigate etc...) and general specifications.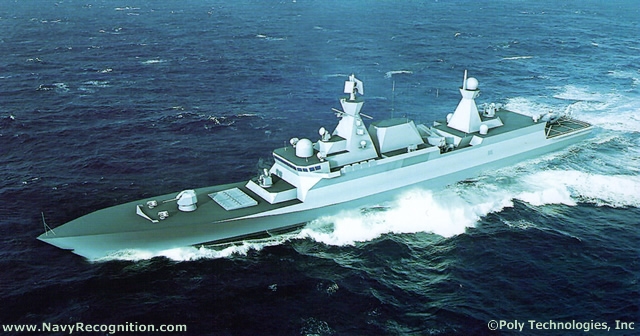 New Chinese made Destroyer of unknown type
Destroyer Specifications:

Length: 140 meters
Normal displacement: 4,500 tonnes
Max speed: 28 knots
Crew: 150
Range: 5,000 nm at 18 knots
Endurance: N/A
Propulsion: CODAD 4x MTU engines

Weapons:
2x Quad SSM launchers
4x Quad VLS units
1x 76mm gun
2x7-barrel 30mm CIWS
2x torpedo launchers

Sensors:
-3D radar
-Over the horizon radar
-IR search and track radar

Missions:
-Attack large and medium sized warships independently or as part of a composite force at sea.
-Attack hostile submarines, independently or as part of a composite force at sea.
-Air defense
-Escort operations

The ship, designed based on updated technologies, has high stealth performance against radar wave, acoustic and infrared.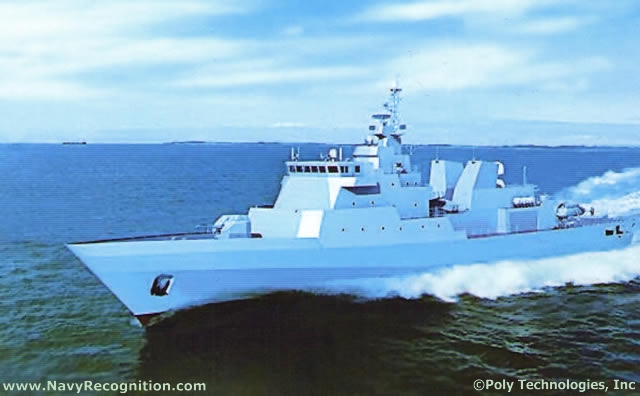 New Chinese made OPV of unknown type
OPV Specifications

Length: 91 meters
Full load displacement: 1,500 tonnes
Max speed: 24 knots
Crew: 48
Range: 3,500 nm at 16 knots
Endurance: 30 days

Weapons:
1x 76mm gun
630 CIWS
2x SSM Launchers

Missions:
-Patrol and surveillance
-Anti-illegal immigration
-Anti-illegal fishing
-Protection of EEZ
-SAR (Search and Rescue)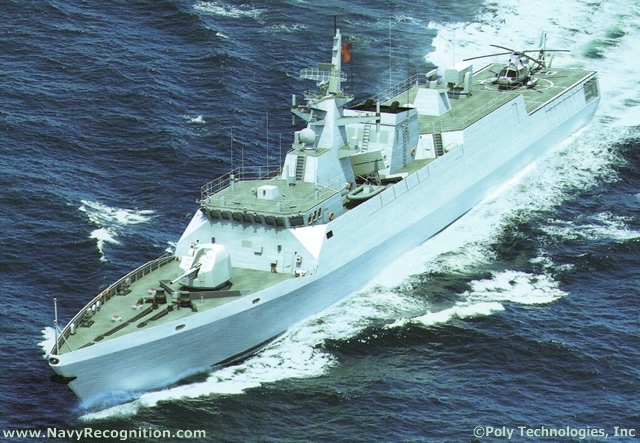 New Chinese Navy Type 056 Corvette available for export market
Type 056 Corvette Export Specifications:

Length: 89 meters
Full load displacement: 1,300 tonnes
Max speed: 25 knots
Crew: 60
Range: 2,000 nm at 18 knots
Endurance: N/A

Weapons:
2x SSM Launchers
1x8-Cell SAM
1x 76mm gun
2x 30mm gun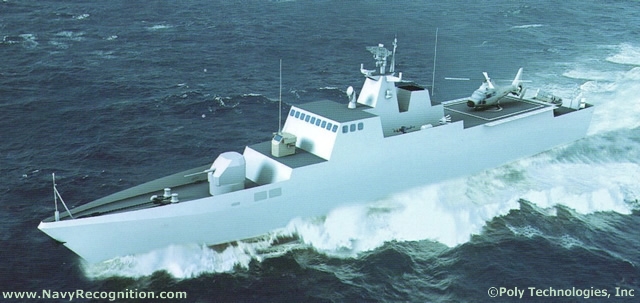 New Chinese made Corvette of unknown type
Corvette Specifications:

Length: 78 meters
Normal displacement: 870 tonnes
Max speed: 25 knots
Crew: 55
Range: 2,000 nm at 16 knots
Endurance: N/A

Weapons:
2x SSM Launchers
1x8-Cell SAM
1x 76mm gun

Propulsion:
2x Diesel Engines type MTU16V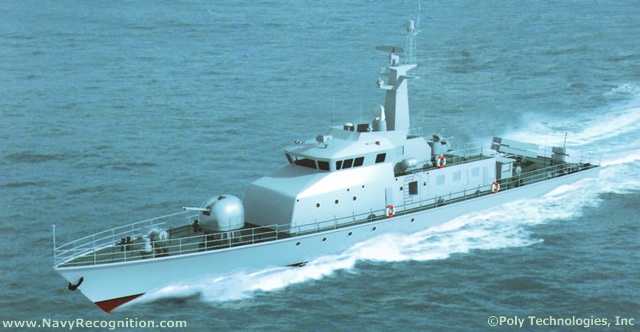 New Chinese made Missile Boat of unknown type
Missile Boat Specifications:

Length: 46 meters
Full load displacement: 260 tonnes
Max speed: 30 knots
Crew: 24
Range: 500 nm at cruising speed
Endurance: N/A

Weapons:
2x Quad-SSM Launchers
1x Twin 37mm gun
2x Twin 14.5mm gun
EW systems

Missions:
-Attack hostile surface ships
-Provide air defense
-Perform electronic warfare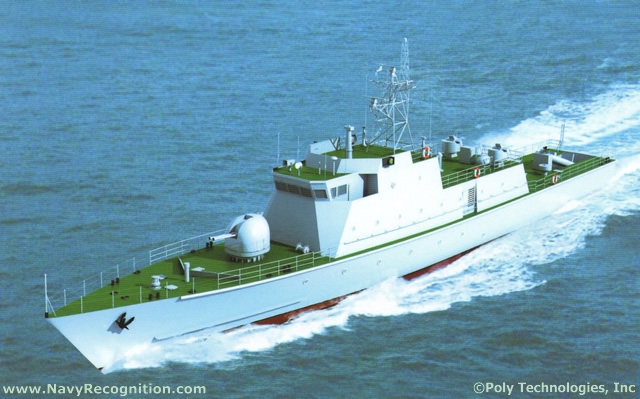 New Chinese made Patrol Boat of unknown type
Patrol Boat Specifications:

Length: 63.5 meters
Normal displacement: 470 tonnes
Max speed: 30 knots
Crew: 42
Range: N/A
Endurance: N/A

Weapons:
1x Twin 37mm gun
2x Twin 14.5mm gun
Light arms

Propulsion:
4 x Diesel Engines type MTU16V4000M73L