a
Naval Industry News - USA
Northrop Grumman Participating in Bold Alligator 2012 Maritime Exercise With F-35 Sensors
Northrop Grumman Corporation (NYSE:NOC) is participating in U.S. Fleet Forces Command's Joint/Coalition
Amphibious Exercise Bold Alligator 2012
, employing the company's BAC1-11 test aircraft to provide F-35 Joint Strike Fighter (JSF) sensor capabilities.
During Bold Alligator 2012, the BAC1-11 is being configured with the F-35's AN/APG-81 active electronically scanned array (AESA) radar and the AN/AAQ-37 infrared distributed aperture system (DAS). Systems will operate with future software blocks undergoing test as well as those delivered in current F-35 jets.
Bold Alligator is a large-scale, multinational Navy-Marine Corps amphibious exercise conducted by U.S. Fleet Forces and Marine Forces Command. It will be the Atlantic Fleet's largest amphibious exercise in 10 years. The 2012 exercise is centralizing planning and execution of a brigade-sized amphibious assault from a seabase in a medium threat environment. Following a decade of ground war, this event is intended to revitalize, refine and strengthen core amphibious competencies of the Navy and Marine Corps.
"With JSF being delivered to training commands in 2012, the Navy-Marine Corps team is poised to start using our radar and DAS in an operational context, much like U.S. Pacific Command did during Northern Edge 2011. Northrop Grumman's commitment to deliver new capabilities to the war fighter remains a priority. This exercise is another opportunity to demonstrate operational utility to the fleet," said Jeff Leavitt, Northrop Grumman's vice president of Combat Avionics Systems. "F-35 sensor capabilities are unprecedented. Their performance continues to meet or exceed expectations."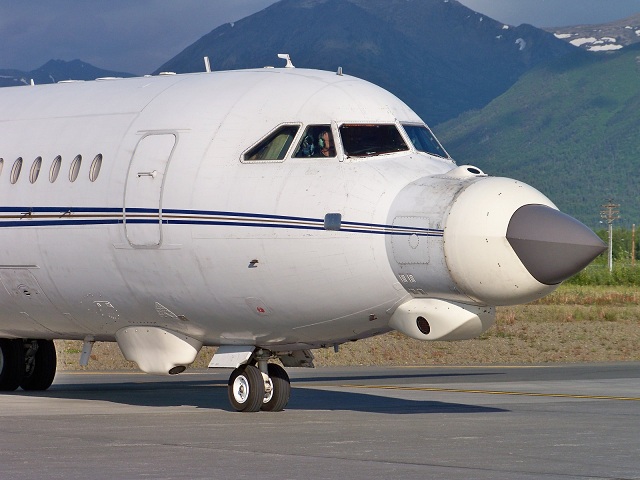 F-35's AN/APG-81 active electronically scanned array (AESA) radar equipped on BAC1-11 test aircraft participates in the Bold Alligator 2012 exercise.

Building upon successful F-35 sensor deployments during Exercise Northern Edge in 2009 and 2011 in Alaska, Northrop Grumman's BAC1-11 test aircraft is flying air-to-air and air-to-ground reconnaissance missions during Bold Alligator's large naval and ground force maneuvers on the Atlantic coast. Participating naval forces include an aircraft carrier strike group, amphibious ready group, NATO alliance ships from eight partner nations, and Marine landing forces.

The F-35 AN/APG-81 AESA radar and AN/AAQ-37 DAS have demonstrated exceptional maturity well in advance of formal operational testing timelines. Participation in Bold Alligator is integrating these advanced capabilities in the maritime domain.

The AN/APG-81 AESA radar is a multifunction aperture capable of the full range of air-to-air and air-to-surface functions complemented by significant electronic warfare and intelligence, surveillance and reconnaissance capabilities. The AN/AAQ-37 DAS provides passive spherical awareness for the F-35, simultaneously detecting and tracking aircraft and missiles in every direction, and providing visual imagery for day/night navigation and targeting purposes. The F-35 JSF's role as an invaluable future component of the Navy, Marine Corps and international defense team is being demonstrated in all phases of amphibious operations as exercised in Bold Alligator.