a
Naval Industry News - Singapore, Oman, Netherlands
Thales lands contract for Oman's Fearless patrol vessels
The Singapore shipyard ST Marine and Thales Nederland have signed a contract for the delivery and installation of sensors and a combat management system that will be installed on the four Al-Ofouq class patrol vessels that are to be built for the Sultanate of Oman.

Thales will supply the Tacticos Combat Management System, the Variant surveillance radar and the STIR 1.2 EO Mk2 radar E/O tracking system and the ESM system. Thales is also responsible for all Combat System Integration activities.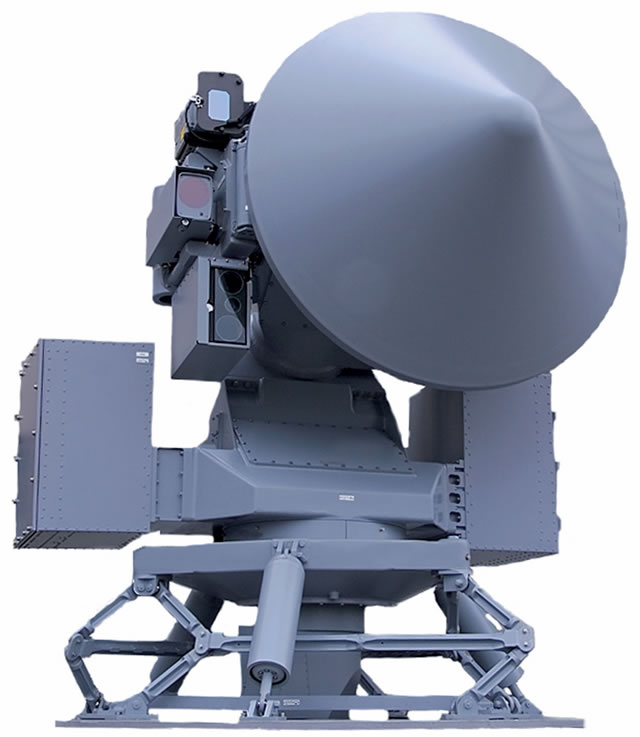 STIR 1.2 EO Mk2 Radar and EO tracking system
(picture: Thales)
Thales Nederland CEO Gerben Edelijn says: "We are very proud to have been awarded this contract as the international competition was fierce. This says very much about Thales' reputation and excellent technical solutions."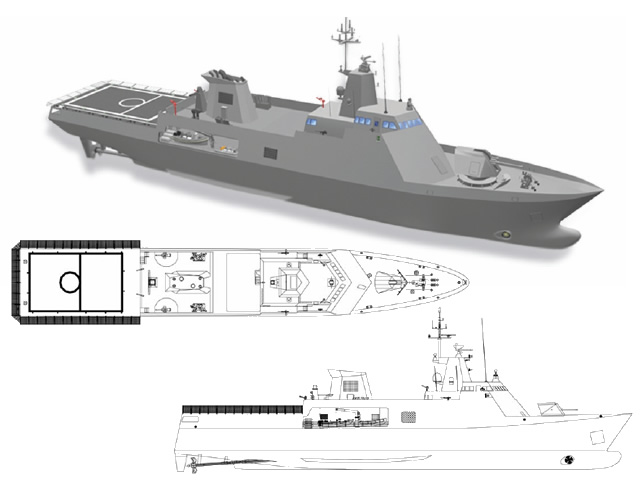 ST Marine's Fearless 75 Patrol Vessel
(picture: ST Marine)
This contract is a confirmation of the excellent relation Thales enjoys with the Sultanate of Oman. It reinforces Thales' presence in the Middle East. Furthermore it adds a new shipyard to the long list of international Naval shipbuilders that Thales works with worldwide, thus widening the scope as a yard-independent Naval system supplier.