a
Naval Forces News - India
Indian Navy test-fires nuclear capable Dhanush ballistic missile from Patrol Vessel
India on Friday tested its nuclear-capable ballistic missile Dhanush from an Indian Navy patrol vessel in the Bay of Bengal in Odisha, eastern India, reported Indo-Asian News Service.

The missile, fired from a naval ship somewhere between Puri and Visakhapatnam as part of the training exercise of the Indian Navy, was described as successful by Defense Research and Development Organization (DRDO) spokesperson Ravi Kumar Gupta, according to the report.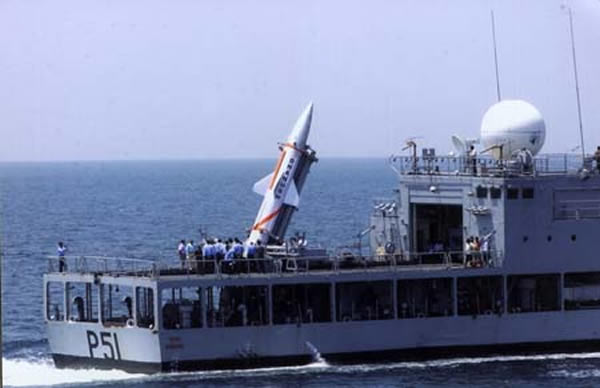 Dhanush missile installed on INS Subhadra patrol vessel
(Picture: DRDO)
With a pay-load capacity of 1000 kg, Dhanush is a naval version of the nuclear-capable ballistic missile Prithvi. It is capable of carrying both conventional and nuclear warheads and can strike targets up to 350 km away.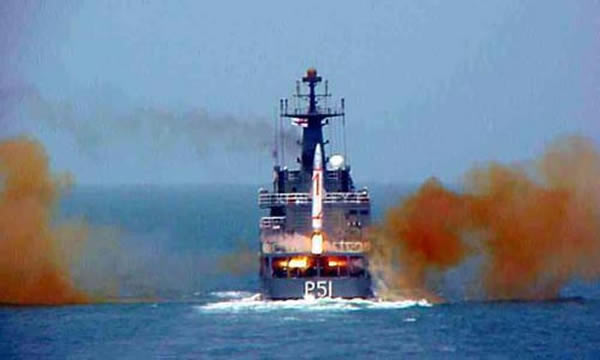 Dhanush missile launching from INS Subhadra patrol vessel
(Picture: DRDO)
For the test, the Dhanush missile was fired from INS Subhadra (P51), a Sukanya class patrol vessel displacing 1,890 tons.