a
Naval Industry News - Italy, Germany
Germany confirms its trust in Oto Melara and chooses the naval gun 127/64 LW Vulcano
The 127/64 Light Weight Vulcano, already mounted on the Italian frigate "Carlo Bergamini" – the first European multipurpose frigate – is playing a leading role also in Parow, Germany, the seat of the Military School of the German Navy, where last 19 September Oto Melara delivered to the German Navy the first naval gun in a large order which already includes a wide range of products and might be further extended and enlarged.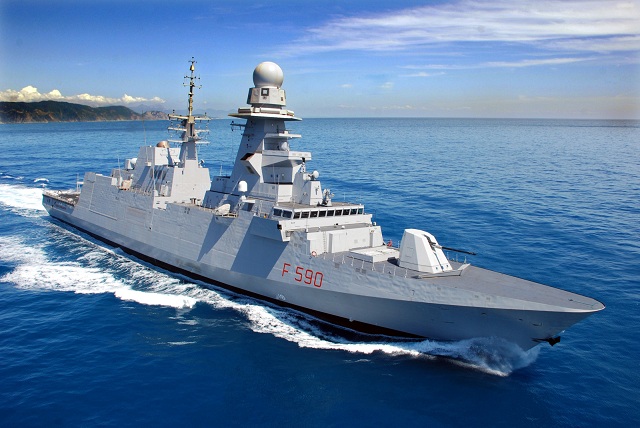 Italian Navy Carlo Bergamini FREMM Frigate with Oto Melara 127/64 LW main gun
(Picture: Italian Navy)
In the 70s the German Navy understood the potential of the naval guns produced by Oto Melara and backed the plan of the 76/62 Compact. Choosing the 127/64 LW Vulcano, Germany confirms again its trust in Oto Melara for the production of a weapon system which can meet and perfectly adapt to the present requirements of asymmetric warfare. This means highly flexible products with limited reaction time, high target precision and long fire range to face damage caused by those who employ low cost means. Products must be highly available, easy to handle, their technology easy to access. This is the result of advanced research carried out by the Finmeccanica company of la Spezia and the development of naval guns produced by Oto Melara, a leading company for the Navy of all countries in the world.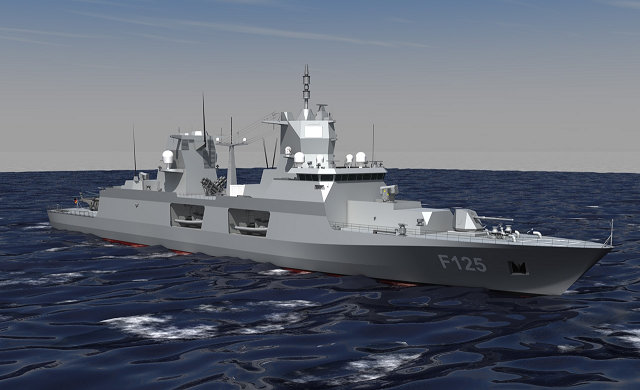 The 127/64 Light Weight Vulcano will be mounted on the future German Navy F125 frigates
(picture: ARGE F125)
"We often speak about a future European integration in the Defence sector, this product is a sort of forerunner of the industrial cooperation the new European scenario will frequently ask for".

With these words Mr Marco Brogi, the engineer responsible for the Business Sector of naval and ammunition systems, underlined, during the delivery ceremony, the importance of the 127/64 LW which is considered a standard product of reference for its operating characteristics, high technological level of its components and its future employment. This product, together with the Vulcano guided long range ammunition – whose development has recently been supported by the German Ministry of Defence and some companies like Diehl - is a modern defence system with high level performance.
(Video: OTO Melara)
Oto Melara can meet and already meets the requirements of security with "land and naval systems which are ever more efficient and safe, employing the best our countries can offer in terms of research, technology and products. Mr Brogi also underlined "Once again this is the result of the commitment, the devotion and the work of many men. This confirms that all of us – soldiers and civilians - can do team work, this is the most important aspect".