a
Naval Forces News - China
China's aircraft carrier air operations have started on "Liaoning" (ex-Varyag)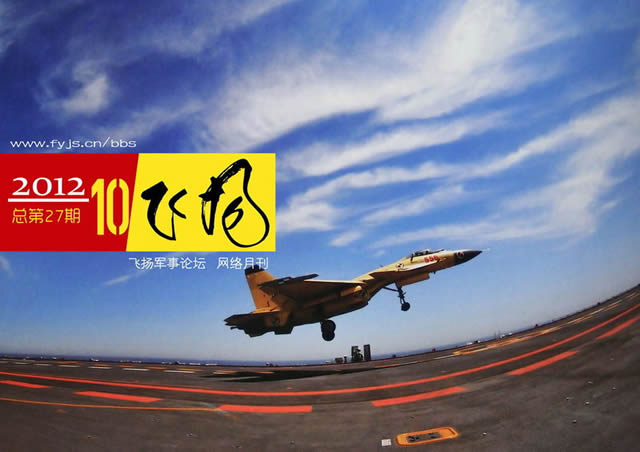 A Chinese Navy Shenyang J-15 carrier based fighter aircraft performs a "touch and go" on Liaoning aircraft carrier (ex-Varyag)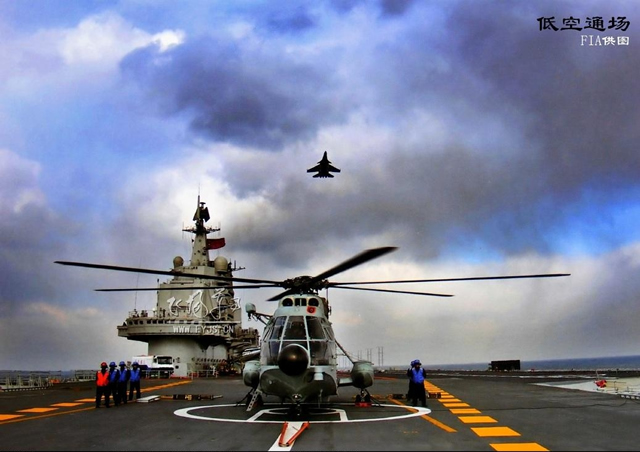 A Chinese Navy Shenyang J-15 carrier based fighter aircraft flies over a Z8 Helicopter
Pictures have emerged on the Chinese internet showing a Shenyang J-15 fighter performing "touch and go" maneuvers onboard Liaoning, indicating that the Chinese Navy is wasting no time in training its crew for carrier air operations.

The Shenyang J-15 is a carrier-based fighter aircraft in development by the Shenyang Aircraft Corporation and the 601 Institute specifically for the Chinese Navy's of a carrier based jet to be operated from its newly commissioned aircraft carrier. While the J-15 is based on Russian-designed Sukhoi Su-33, it is reported to share a large portion of electronics and avionics with the J-11.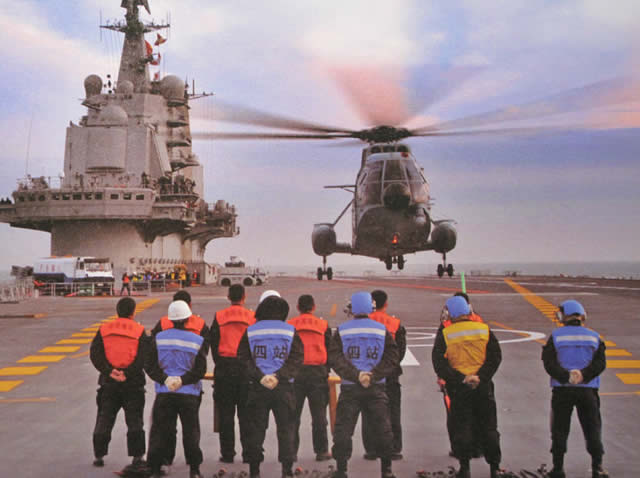 A Chinese Navy Z-8 Helicopter about to touch down on Liaoning aircraft carrier (ex-Varyag)
The Changhe Z-8 is a Chinese produced version the French Aérospatiale SA 321 Super Frelon. While the Super Frelon's production has been stopped for a long time (and is not even in service with the French Navy anymore) the Z-8 is still being produced and used by all branches of the Chinese military (Army, Air Force and Navy).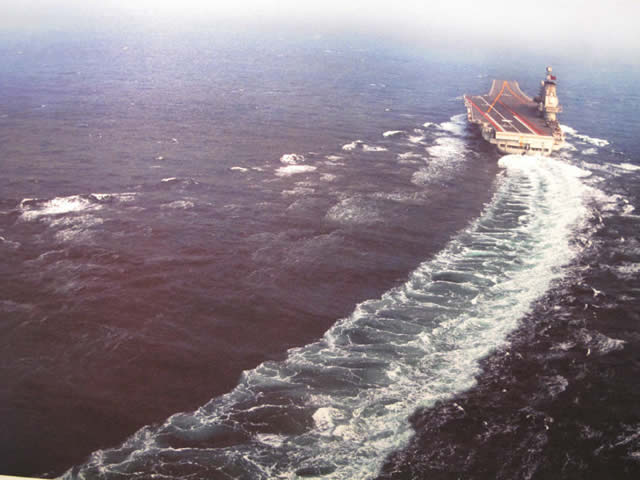 Stern view of the Chinese Navy Liaoning aircraft carrier (ex-Varyag) underway at sea
Overseen by top Chinese leaders, the carrier, with a name of "Liaoning" and hull number 16, was officially handed over at a ceremony held in a naval base of northeast China's Dalian Port in September 2012. This is the first reported appearance of the carrier underway at sea after its commissioning in the Chinese Navy.