a
Naval Forces News - China
China has already started construction of a Nuclear Powered Aircraft Carrier according to report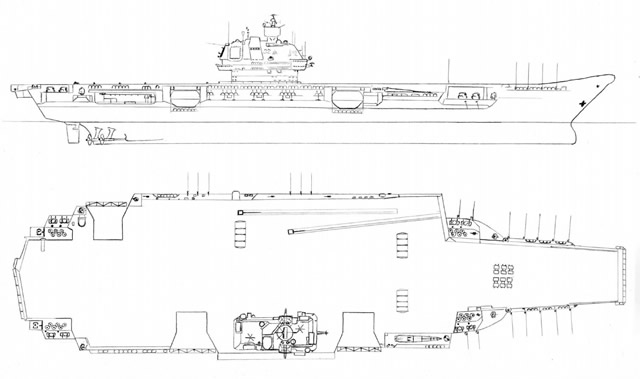 Technical drawing of Ulyanovsk nuclear-powered aircraft carrier
(Image: K.E.Sergeev)

The new aircraft carrier supposedly in construction would be the first home made carrier for the nation. However according to other reports, China would have acquired blue prints from Soviet aircraft carrier Ulyanovsk. Ulyanovsk was the first of a class of never completed Soviet nuclear-powered aircraft carriers.

The vessel would have been 85,000 tons in displacement and would have been able to carry up to 70 fixed-wing carrier aircraft. Ulyanovsk had a unique design: It would have been fitted with both steam catapults and ski-ramp in order to launch those aircraft.

According to china.org.cn, the new aircraft carrier currently in construction in Shanghai could be based on the Ulyanovsk.