a
Naval Defense Industry News - USA, Australia
Raytheon awarded contract for Airborne Low Frequency Sonar spares for the Royal Australian Navy
Raytheon Company has been awarded a $42,589,944 firm-fixed-price contract for the manufacture and delivery of AN/AQS-22 Airborne Low Frequency Sonar spares for the Royal Australian Navy.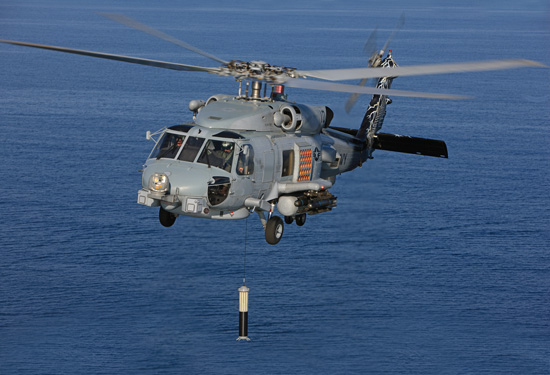 The ALFS integrated dipping sonar system enables the MH-60R to accomplish assigned undersea warfare missions. (Photo credit: Lockheed Martin)
This contract is a sole source acquisition. Location of performance is Rhode Island with a February 2017 performance completion date. Type of appropriation is fiscal 2014 foreign military sales funds. The contracting activity is the Defense Logistics Agency Aviation, Philadelphia, Pa.