a
Naval Industry News - Germany, Malaysia
Royal Malaysian Navy orders Rheinmetall optronics and FCR for its future Gowind Corvettes
Rheinmetall will be equipping Malaysia with a total of twelve fire control radars (TMX/EO Mk2) and six electro-optical systems (TMEO Mk2) for six new patrol boats. This is a breakthrough order for a new generation of high-performance systems whose basic components were all developed by Rheinmetall.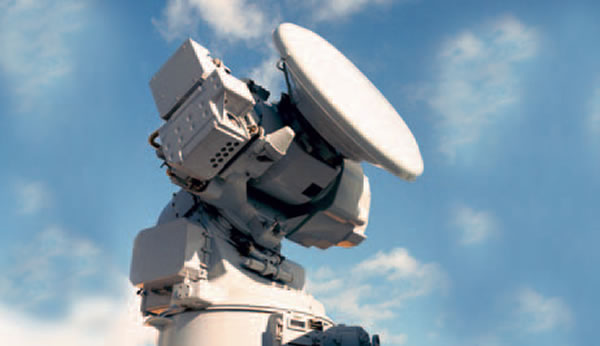 TMX/EO Mk2 - Fire Control Radar
(Picture: Rheinmetall)
TMX/EO Mk2 - Fire Control Radar

The TMX/EO Mk2 can track air, surface and fixed ground targets with extreme precision. The size of the entire radar is reduced to a single unit located behind the antenna. It is available with either X-band or Ku-band radar and a scalable electro-optical sensor fit (including IR camera, TV camera and laser rangefinder). By means of a third axis between the lateral and elevation axes, the TMX/EO Mk2 is able to track steeply attacking targets, even in very rough seas.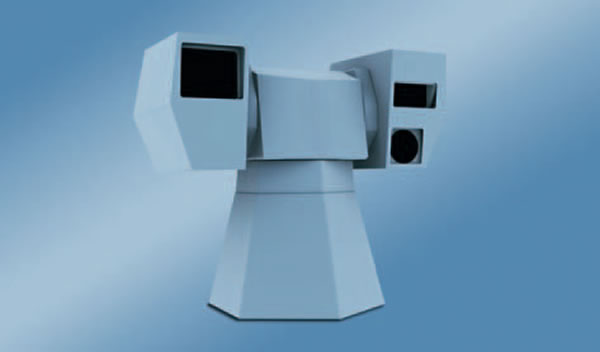 TMEO Mk2 – Electro-Optical Tracking Module Mk2
(Picture: Rheinmetall)
TMEO Mk2 – Electro-Optical Tracking Module Mk2

The TMEO Mk2 is a modern, powerful and flexible tracking system intended for integration within a wide-range of naval fire control systems. Designed with a scalable architecture, the TMEO Mk2 can be employed in a wide variety of tactical roles, and optimised to meet specific functional requirements. The high quality TMEO Mk2 tracking data can be typically used for weapon control, as a 3-D designation source, and for internal data processing. The TMEO Mk2 will carry out the following primary operation functions, using both active and passive electro-optical sensors: anti air engagements, surface engagements
and surveillance operations.

Together with spare parts and training, the order also includes a transfer of know-how to Malaysia, which will enable local industry to take an active part in the project. Delivery of the systems will commence in 2015 and continue through to 2020.

The Malaysian Navy's new "Second Generation Patrol Vessels Littoral Combat Ships" (SGPV LCS), play a significant role in safeguarding regional sea lanes, where piracy poses a major threat to commercial shipping. Fire control technology from Rheinmetall will form a crucial element in the OPV's shipboard technology, controlling the vessel's primary and secondary armament. This important order underscores Rheinmetall's increasing importance as a supplier of advanced technology to the world's navies.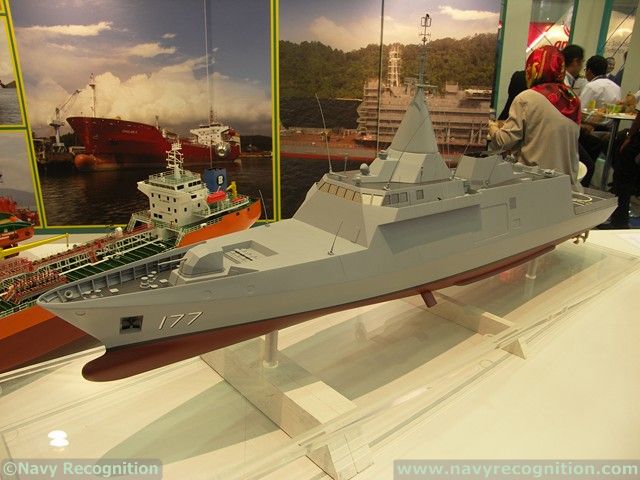 Gowind model at Boustead stand during DSA 2012
(picture: Navy Recognition)
Malaysian Shipyard Boustead
, partnered with DCNS has been selected to supply six new corvette as part of the SGPV LCS program.
Specifications of the Boustead built vessels (as of now) are as follow:
Length: 107 meters
Breadth: 16 meters
Full load displacement: 2,730 tonnes
Max speed: 28 knots
Crew: 106
Range: 5,000 nm
Endurance: 21 days
DCNS Gowind combat. The RMN Littoral Combat Ships are based on this version
(Video: DCNS)
Integrated with SETIS, a combat system derived from
FREMM
, Gowind Combat can tackle air, surface and submarine threats. The shock-resistant platform (built according to military standards), the small radar cross-section together with an excellent acoustic signature make it a high-performance surface combatant.
Gowind Combat can be operated by a limited crew and has been designed to offer great at-sea availability and reduced life cycle costs.