a
Naval Forces News - China
First Type 056 Benbgu class Corvette commissioned in Chinese (PLA) Navy
The commissioning, naming and flag-presenting ceremony of the "Bengbu" warship, China's first new-type corvette, was held on the morning of March 12, 2013 at a military port of a troop unit in Zhoushan City of east China's Zhejiang province, marking that the "Bengbu" warship is officially commissioned to the Navy of the Chinese People's Liberation Army (PLA).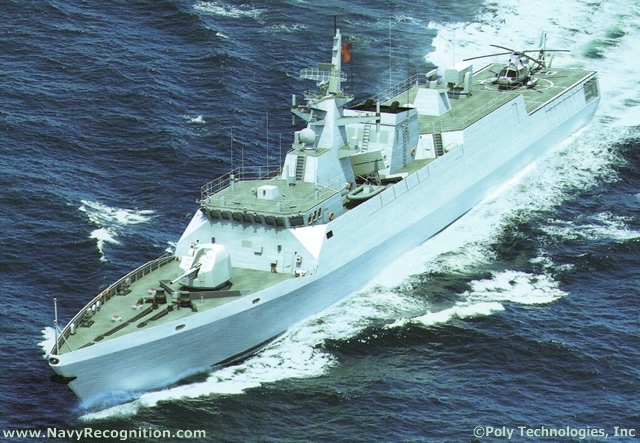 Type 056 Corvette

The "Bengbu" warship is China's independently-developed new-generation light guided missile frigate (or corvette). With the hull number of 582, it integrates many types of weaponry and equipment, uses advanced technologies and features good stealth performance and high electromagnetic compatibility.

After its commissioning to a maritime garrison command under the East China Sea Fleet of the PLA Navy, the "Bengbu" corvette will mainly bear the responsibilities of patrol, alert and escort, and carry out such missions as anti-ship and anti-submarine operations independently or with other naval strength.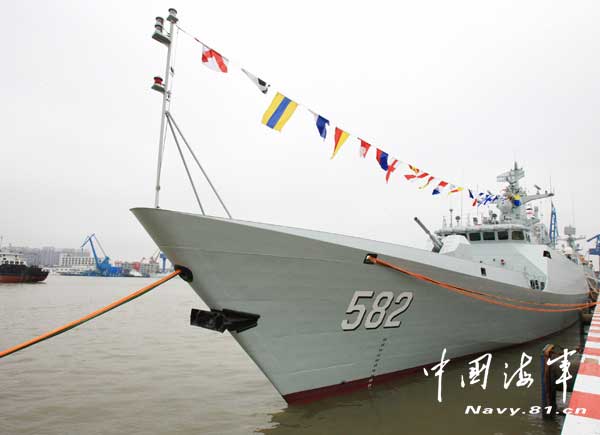 Chinese Navy Bengbu Corvette

At the ceremony, Zhai Shichen, political commissar of the "Bengbu" corvette, gave a speech on behalf of all the officers and men of the warship.
Yan Yuejin, deputy commander of the East China Sea Fleet under the PLA Navy, presented the naming certificate and the PLA flag to the captain of the "Bengbu" warship.
Link to Type 056 Corvette (Jiangdao class) datasheet