a
Naval Forces News - Russia
Russian Navy Krivak IV Frigates (Project 11356) to be fitted with 3M-54E Klub-N (SS-N-27 Sizzler)
Russia will install Kalibr (SS-N-27 Sizzler) missile systems on three of its Project 11356 frigates, the Baltic shipbuilding plant said on Monday. The plant, affiliated with the United Shipbuilding Corporation, will manufacture the missile systems for the Yantar shipyard before the end of 2014.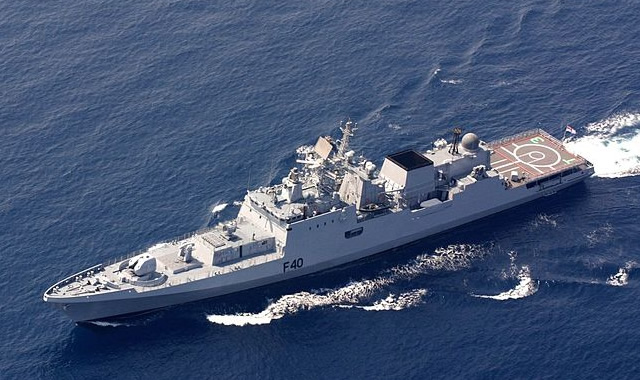 INS Talwar (Indian Navy) which Admiral Grigorovich is based on
(Picture: M. Mazumdar/ Bharat-Rakshak)
"Under an existing contract, the Baltic plant will install Kalibr systems on the first troika of frigates," the plant said, adding that the next three frigates are also expected to be equipped with Kalibr missiles.

The Kalibr is capable of effectively engaging aerial, submerged and coastal targets, and has a range of up to 185 miles.

The Project 11356 Krivak IV-class is a guided-missile frigate designed to counter surface ships, submarines and airborne targets.