a
Naval Forces News - USA, France
US Navy cruiser USS Hue City escorted French Navy's Tonnerre LHD during Persian Gulf transit
In May 2013, French Navy amphibious assault ship Tonnerre received escort from U.S. Navy guided missile cruiser USS Hue City, when crossing the Strait of Hormuz to reach the Gulf of Oman.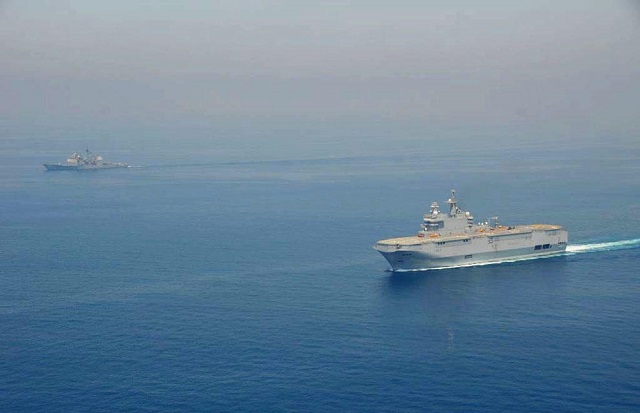 USS Hué City and French Navy Tonnerre LHD crossing the Hormuz Strait
(Picture: French Navy)

Following a French-Emirati amphibious training exercise off the shores of Abu Dhabi that took place in mid-May, the Tonnerre LHD left the Persian Gulf to join the Indian Ocean. On this occasion, the US Navy vessel provided escort to the French LHD and contributed to its security in this particularly sensitive area of operation. During the crossing of the Strait, three French student-officers, were tranfered onboard the american cruiser. French ship Tonnerre meanwhile welcomed two petty officers of the U.S. Navy.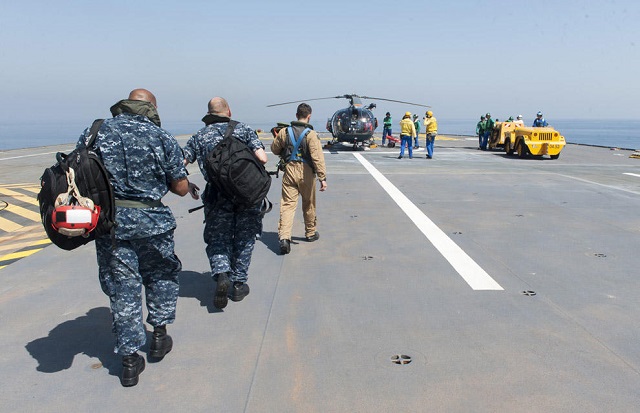 US Navy sailors on Tonnerre's flight deck
(Picture: French Navy)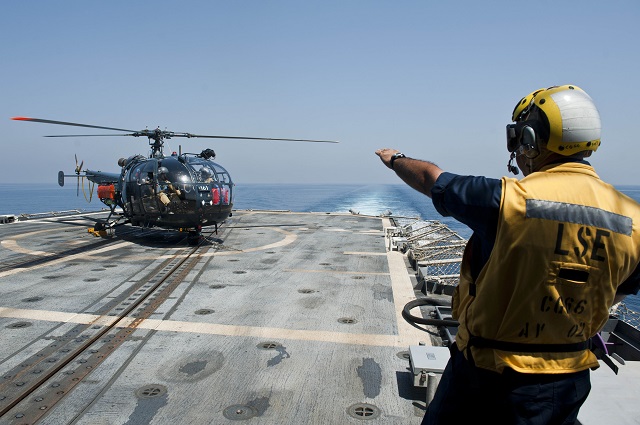 U.S. 5TH FLEET AREA OF RESPONSIBILITY (May 21, 2013) Boatswain's Mate 2nd Class Jesus Arevalo guides a French Navy Alouette 3 helicopter to a safe landing on the flight deck of guided-missile cruiser USS Hue City (CG 66). Hue City is deployed to the U.S. 5th Fleet area of responsibility promoting maritime security operations, theater security cooperation efforts and support missions as part of Operation Enduring Freedom. (U.S. Navy photo by Mass Communication Specialist 3rd Class Luis Fiallos/Released)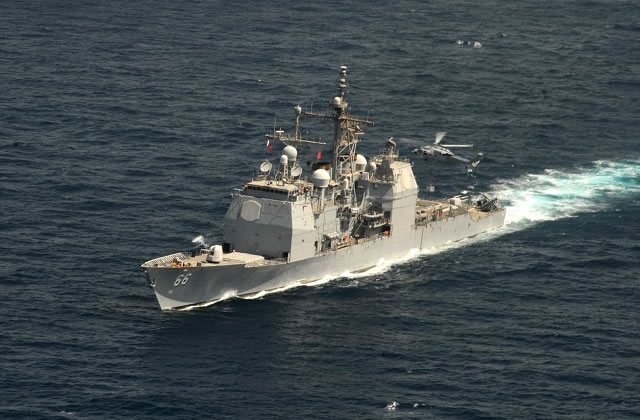 NORTH ARABIAN SEA (April 20, 2013) The guided-missile cruiser USS Hue City (CG 66) is underway the North Arabian Sea. Hue City is deployed to the U.S. 5th Fleet area of responsibility promoting maritime security operations, theater security cooperation efforts and support missions as part of Operation Enduring Freedom. (U.S. Navy photo by Mass Communication Specialist 2nd Class Ryan D. McLearnon/Released)