a
Naval Forces News - India, Vietnam
India begins training 500 Vietnam sailors in submarine warfare
India has begun training of some 500 Vietnamese sailors in the art of submarine warfare operations, reported local daily The Times of India Saturday. During talks between Indian Prime Minister Manmohan Singh and visiting Vietnamese Communist Party General Secretary Nguyen Phu Trong last Wednesday, it was decided that India will transfer four naval offshore patrol vessels to Vietnam under a 100 million U.S. dollar credit line, said the newspaper.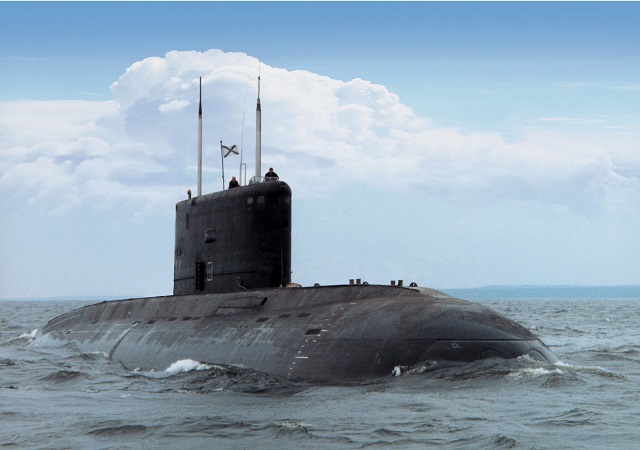 A Project 636 heavy diesel-electric submarine.
Vietnam has acquired two submarine of this class from Russia
.
The training of Vietnamese sailors in "comprehensive underwater combat operations" at Indian Navy's submarine school INS Satavahana in Visakhapatnam, south India, is a major initiative in an emerging strategic partnership between Delhi and Hanoi, said the paper.
"(Indian) Defense Minister A. K. Antony has promised all help to Vietnam for capacity building of its armed forces. There are already a couple of hundred Vietnamese officers and sailors, along with interpreters (in India). Over 500 Vietnamese sailors will be trained in batches by the Indian Navy," the newspaper quoted a defense ministry official as saying.
"Indian will continue to assist Vietnam in modernization and training of its defense and security forces, including through 100 million U.S. dollar line of credit for defense purchases," said the Indian prime minister earlier.