a
Naval Industry News - France, Norway
Thales wins support contract for MRR radars aboard Royal Norwegian Navy Skjold class FPB
Thales has signed the first contract to provide through-life support for six MRR (Multi-Role Radar) systems aboard Royal Norwegian Navy
Skjold-class fast patrol boat
. The five-year contract with the Norwegian Defence Logistics Organisation (NDLO) highlights the company's excellent relations with its Norwegian customer.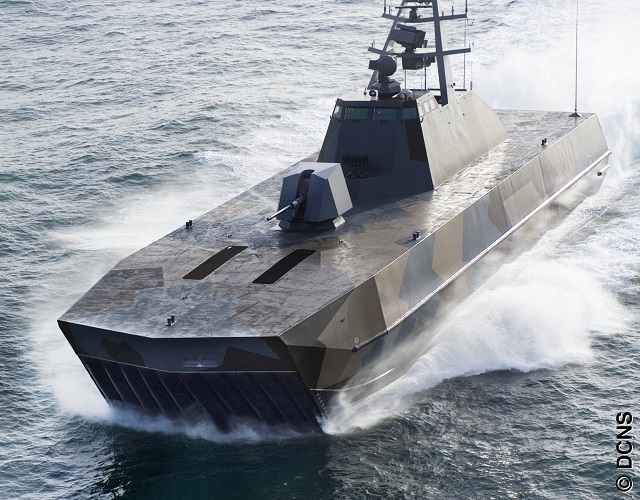 Skjold class FPB
Picture: DCNS

The Royal Norwegian Navy acquired six Thales MRR radars for a fleet of six Skjold-class corvettes delivered between 2010 and 2013. MRR radars provide long-range 3D air and surface surveillance combined with vessel self-defence and threat evaluation capabilities.
This is Thales's first support contract for this type of radar. The contract is tailored to the exact maintenance requirements of the customer and brings NDLO access to the full range of Thales skills and experience in naval defence and radar systems. It is based on a business model that ensures optimal system performance from service entry and throughout the equipment life cycle.
For Thales, this partnership with NDLO sets up the first worldwide reference for this equipment.
Link to Skjold class FPB technical datasheet