a
Naval Industry News - Israel
Israeli Navy orders 3 additional Super Dvora Mk III fast patrol craft from IAI
Israel Aerospace Industries will Supply Three New Super Dvora Fast Patrol Boats to the Israel Navy. IAI's President & CEO Joseph Weiss: "IAI's commitment to the Israel Navy is amongst the deepest of Israeli and international defense industries"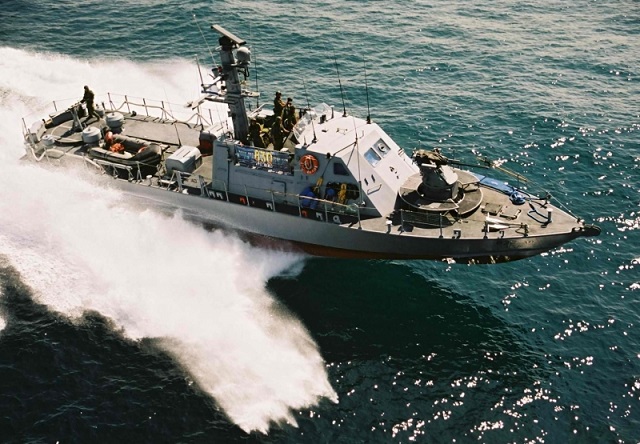 Super Dvora Mk III Fast Patrol Craft

The 3 new vessels will be added to the Israeli Navy existing fleet of 10 Super Dvora Mk IIIs. Built by the Ramta Divison of IAI, the Super Dvora Class of Multi-Mission Patrol & Attack Boats is designed as a high speed / high endurance platform for the diverse variety of missions of off-shore patrol, EEZ control, law enforcement, naval intelligence, command & control, interdiction and boarding of suspect targets, as well as non-military missions such as search & rescue, humanitarian assistance, and disaster relief.

Suitably sized to provide ample fuel reserves, adaptable mission payload (including sensors, weapons, ammunition, countermeasures, etc.), and is ergonomically designed with comfortable crew accommodations and work environments.

Deep sea capable, but specifically designed from the keel up for the full array of littoral, anti-terror, law enforcement and coastal security missions, the latest generation Super Dvora Mk. I, II and III are 'mission agile' providing 'flexibility in command decisions'.