a
Naval Forces News - USA
Raytheon's JSOW scores direct hits in back-to-back flight tests with U.S. Navy

Raytheon Company and the U.S. Navy showcased the operational capability of the Joint Standoff Weapon in challenging back-to-back flight tests. Launched from F/A-18F Super Hornets, at approximately 25,000 feet, two JSOW II C air-to-ground weapons flew preplanned routes before destroying simulated cave targets.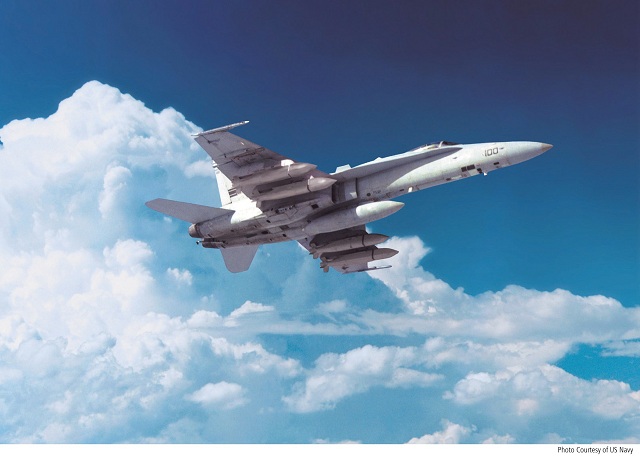 US Navy F-18 with JSOW
(Picture: Raytheon)
"These test shots further validate JSOW's ability to deliver decisive battlefield effects against one of the most challenging land targets facing our warfighters," said Celeste Mohr, JSOW program director for Raytheon Missile Systems. "Naval aviators employed JSOW's firepower in a tactically realistic cave scenario that included heavy radio frequency countermeasures. The result was two direct hits -- it's all about sharpening the edge."

JSOW C is designed to provide fleet forces with robust and flexible capability against high value land targets, at launch ranges up to 70 nautical miles.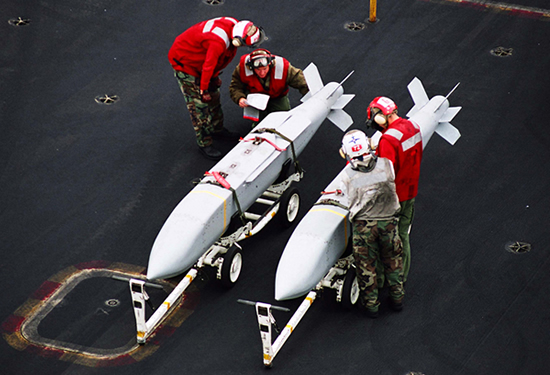 JSOW is a family of affordable, air-to-ground weapons that employ an integrated GPS- inertial navigation system.
(Picture: Raytheon)
About the Joint Standoff Weapon
JSOW is a family of low-cost, air-to-ground weapons that employ an integrated GPS-inertial navigation system and terminal imaging infrared seeker. JSOW C-1 adds the two-way Strike Common Weapon Datalink to the combat-proven weapon, enabling a moving maritime target capability.

» JSOW C-1 is the world's first network-enabled weapon with a range of more than 100 kilometers.
» The U.S. Navy's first two JSOW C-1 free-flight tests also resulted in direct hits on their moving ship targets.
» Raytheon is using company funding to develop a powered version of the JSOW that will have the potential to engage targets at more than 250 nautical miles.