a
World Naval Industry News - Singapore Technologies Marine Ltd
ST Marine celebrates the naming of Royal Navy of Oman first Patrol Vessel "Al Seeb"
Singapore Technologies Marine Ltd (ST Marine), the marine arm of Singapore Technologies Engineering Ltd (ST Engineering), held the naming ceremony today for the first Patrol Vessel (PV) built for Royal Navy of Oman (RNO). The Guest-of-Honour was His Excellency Sayyid Badr bin Saud bin Harub Al Busaidi, Minister Responsible for Defence Affairs of the Sultanate of Oman.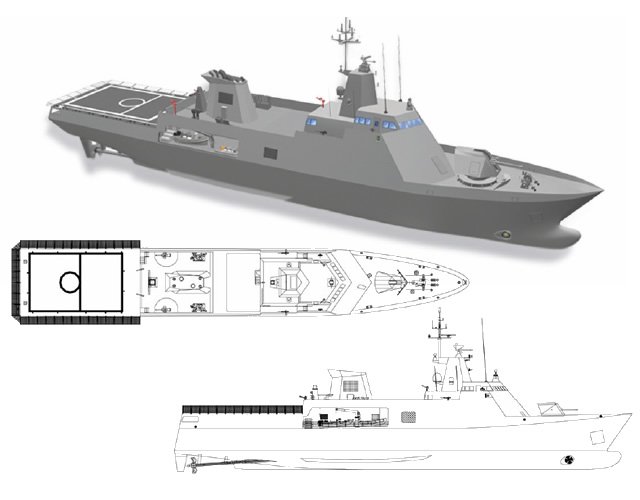 ST Marine's Fearless 75 Patrol Vessel
(picture: ST Marine)
ST Marine won the contract to design and build four PVs for RNO in 2012. This contract was awarded by the Ministry of Defence of the Sultanate of Oman through a competitive international tender. The first vessel is expected to be delivered in 2Q2015 and the final in 3Q2016. The keel of the RNOV Al Seeb was laid on 29 March 2013 and the technical launch was on 29 January 2014.
"We are pleased and honoured to be entrusted with this major project of designing and building these four Patrol Vessels for the Royal Navy of Oman. With the guidance and assistance from the Oman Resident Team in Singapore, we are extremely proud that all major milestones are completed in a timely and effective manner. We will focus all our efforts in the next months to ensure the project meet all the contracted milestones and that a fine and effective platform will emerge to be able to fulfill the objectives as set out by the Royal Navy of Oman."