a
Naval Forces News - DCNS at MSPO 2014
DCNS exhibits at MSPO 2014 – from 1 to 4 september, in Kielce, Poland

DCNS is a world leader in naval defence and an innovator in the energy sector. As a naval prime contractor, shipbuilder and systems integrator, DCNS combines resources and expertise spanning the naval defence value chain and entire system lifecycles. DCNS delivers innovative solutions from integrated warships to strategic systems, equipment, services.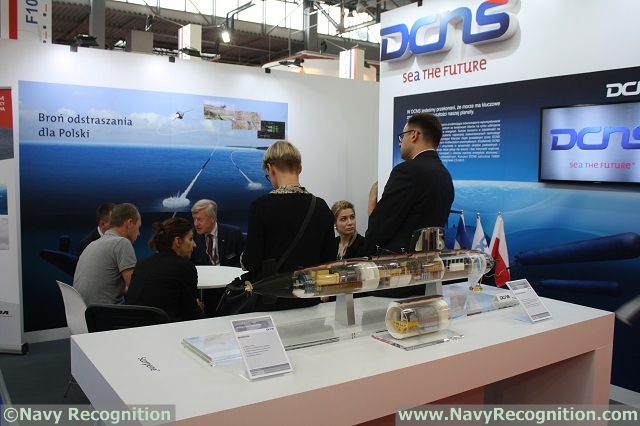 DCNS stand at MSPO 2014

The DCNS stand showcases:

• The Scorpene medium-size submarines, already chosen by the Chilean, Royal Malaysian, Indian and Brazilian Navies, represent the state-of-the-art in submarine design and construction and benefits from the latest technologies developed for nuclear-powered classes operated by the French Navy, particularly as regards acoustic discretion and combat system performance.

• The F21 heavyweight torpedo will replace the French Navy's current-generation F17 mod2 torpedo carried by its SSBN fleet and has also been selected for the next-generation Barracuda-type SSN fleet. The F21 is being developed in response to new and emerging operational challenges to offer the host submarine unrivalled dominance. Its discretion, range and fire power will give it an unrivalled tactical advantage over all adversaries. The new torpedo is designed to knock out enemy surface vessels and submarines.

• CANTO® represents a breakthrough in the field of torpedo defence. It is designed to protect any platform, submarine or surface, against the most advanced torpedoes and the previous generation of torpedoes as well. CANTO® is ordered by the French Navy to protect its SSN and SSBN and by the Brazilian Navy to protect the new SSK fleet. Unlike the classical decoys aiming at seducing the attacking torpedo by recognizing its acoustic signal and reproducing one false target, CANTO® is based on dilution/confusion principle. CANTO® countermeasure acts completely independently of the torpedo threats thus offering a protection against numerous simultaneous torpedo attacks even in case of unknown torpedo threats.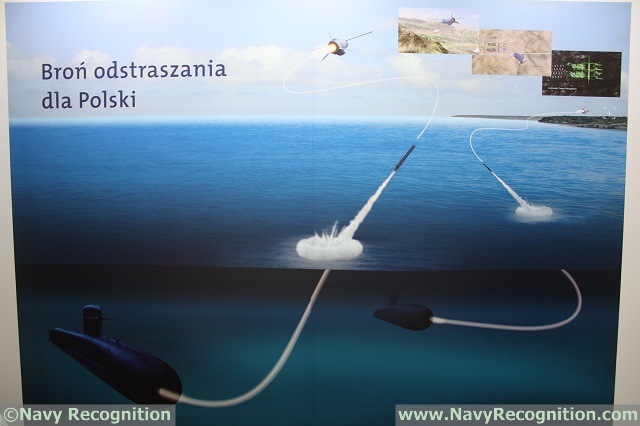 Cruise missile submarines, such as the Scorpène built by DCNS, have an effective offensive weapon system able to provide the deterrent capability wanted by Poland.

Furthermore, DCNS includes strategic partnership with MARS Shipyards & Offshore group Shipyard for submarines construction. Within the frame of its agreement with MARS, DCNS proposes to build the Scorpene submarines for the Polish Navy with the majority of work being carried out in Poland by the Nauta naval shipyard, which has had recent experience in maintaining Polish submarines.