a
Naval Forces News - Italy, Germany
VULCANO Guided Long Range ammunition family enters joint Italian/German Qualification Phase

On July 15th 2014, the German Federal Procurement Agency BAAINBw informed the Italian Ministry of Defense about the decision to proceed with the joint qualification program of the VULCANO Guided Long Range (GLR) ammunition family.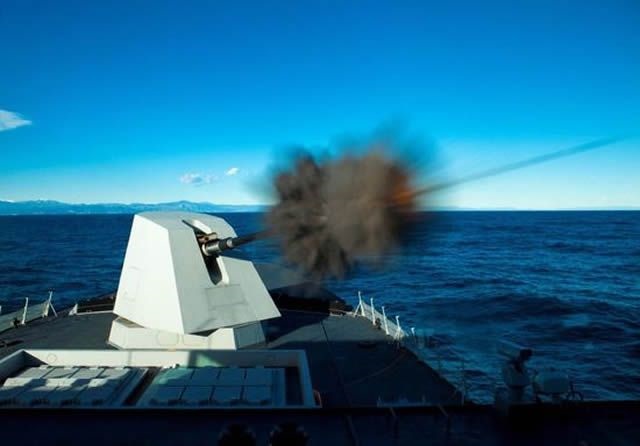 Oto Melara 127/64 LW naval gun system onboard Italian Navy FREMM Frigate
Picture: Oto Melara

After a series of firing campaigns performed to assess the maturity of the technology and the accuracy of the guidance, BAAINBw decided to proceed with Italian MoD in the final phase of qualification of Vulcano GLR for future use on their land and naval artillery gun systems.

Comparative tests and technical investigations including compatibility with PzH2000 were successfully performed.

Oto Melara video on 127/64 LW Vulcano naval gun system
Both nations agreed on a Joint Qualification Procedure to be applied to the complete family of VULCANO 127mm/155mm (GLR) with GPS*, SAL* and IR* Terminal Homing Capabilities.

The Joint Qualification will start at the beginning of 2015. The initial delivery of VULCANO 127mm/155mm to the German and Italian Forces will start in 2016.

VULCANO is being developed by OTO Melara in cooperation with Diehl Defence.