a
Naval Defense Industry News - USA
Raytheon demonstrates Tomahawk Block IV enhancements in back-to-back flight tests
The U.S. Navy and Raytheon Company completed successful back-to-back Tomahawk cruise missile flight tests that validated recent software improvements. The upgrades improve weapon system performance.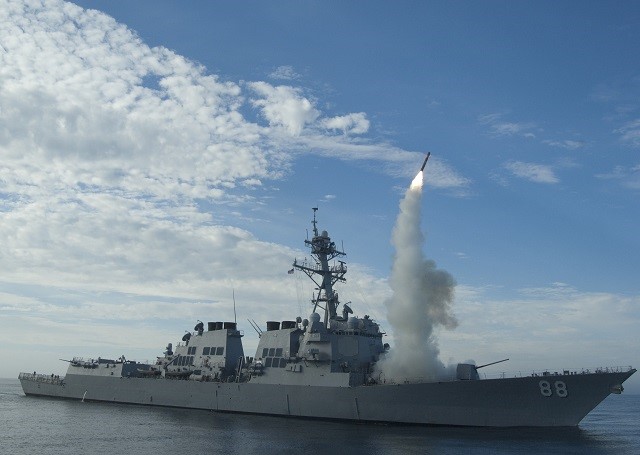 Sailors aboard the guided-missile destroyer USS Preble (DDG 88) conduct an operational tomahawk missile launch while underway in a training area off the coast of California.
Picture: US Navy
In the first test, the nuclear submarine USS Hampton (SSN 767) fired a Tomahawk Block IV from the sub's vertical capsule launch system. The missile flew a pre-planned mission until a strike controller located at a maritime command center directed the Tomahawk to a new target. The missile successfully demonstrated enhanced flex retargeting before striking the updated target at the Naval Air Warfare Center Weapons Division, China Lake weapons range.

In the second test, the guided missile cruiser USS Lake Champlain (CG 57) launched a Tomahawk Block IV. The Tomahawk flew a series of pre-planned high altitude maneuvers demonstrating improved performance in this flight regime. The missile completed a pre-planned vertical dive impacting a target on San Nicolas Island off the Southern California coast.

"These flight tests demonstrate how Raytheon and the U.S. Navy are working together to enhance this already sophisticated weapon," said Mike Jarrett, Raytheon Air Warfare Systems vice president. "By constantly improving Tomahawk, we are helping to ensure that U.S. and allied warfighters have this critical capability far into the future."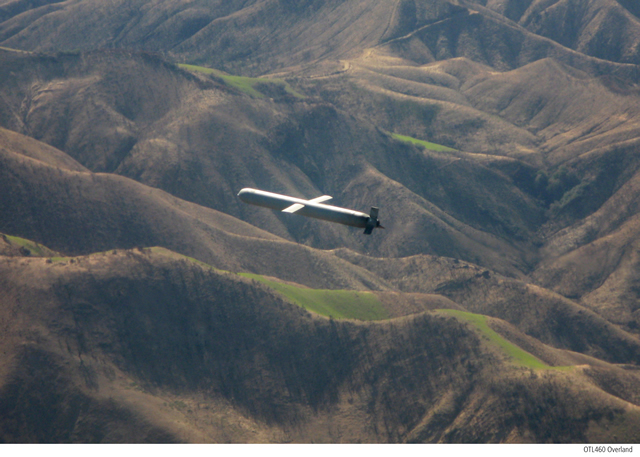 Tomahawk cruise missile
Picture: Raytheon
About Tomahawk Block IV
With a range of approximately 1,000 statute miles, the Tomahawk Block IV missile is a surface- and submarine-launched precision strike stand-off weapon. Tomahawk is designed for long-range precision strike missions against high-value and heavily defended targets. More than 2,000 Tomahawks have been employed in combat. Tomahawk is integrated on all major U.S. surface combatants, as well as U.S. and U.K. sub-surface platforms, including the Los Angeles, Virginia, Ohio, Astute and Trafalgar-class submarines.