a
Naval Forces News - Belgium
Belgian Navy Achieved Initial Operational Capacity for its First Three NH90 NFH Maritime Helicopters
The Belgian Navy declared the Initial Operational Capacity (IOC) for its frist three NH90 NFH (Nato Frigate Helicopters) on Friday. The new generation maritime helicopters will eventually replace the 5 ageing Sea King Mk.48 by the end of 2018 for Search and Recuse (SAR) missions.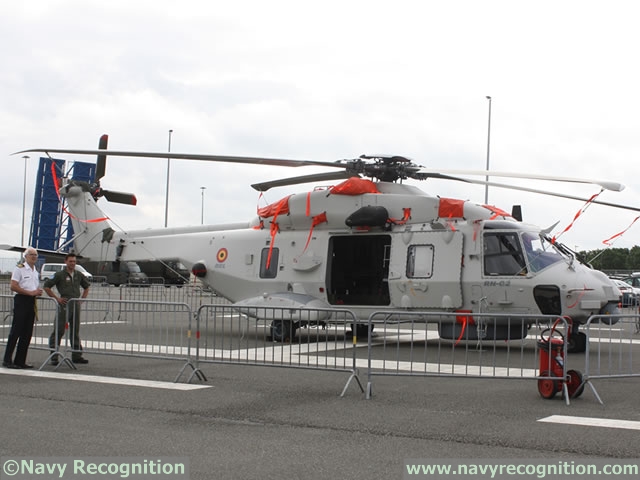 Belgian Navy NH90 NFH Maritime Helicopter
IOC was officialy declared when the commander of Belgian Air Component, Major General aviator Frederik Vansina, awarded the IOC certificate to the unit commander of the Beauvechain 1st wing (where all Belgian NH90 are based).

Three NH90 NFH are now operational with the Belgian Navy for SAR missions. The fourth and last NH90 NFH on order will be delivered early next year. In 2007 Belgium signed on for an order of 10 aircraft, 4 TTH (for the Army), 4 NFH (the the Navy) and an option for 2 TTH.

According to the Belgian Navy, the NH90 NFH main missions include:
- Tactical transport of troops (up to 20 fully equipped soldiers)
- Logistics transport e
- SAR on land and at sea
- Anti-submarine and Anti-surface warfare (ASW / ASuW)
( his capacity should be achieved in future standards).