a
Naval Defense Industry News - USA
Orbital ATK Delivers 100th GQM-163A Coyote Target to U.S. Navy

Orbital ATK, Inc., a global leader in aerospace and defense technologies recently marked a major milestone highlighting 15-years of success as the company delivered the 100th GQM-163A "Coyote" target vehicle to the U.S. Navy.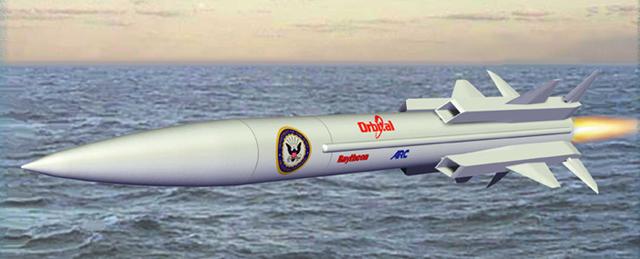 GQM-163A Coyote. Picture: Orbital ATK

"I would like to commend the program for a job well done," said Rich Straka, Vice President and General Manager of Orbital ATK's Flight Systems Group Launch Vehicles Division. "This program has an outstanding flight record with 48 successful missions completed; a direct result of the efforts of the Coyote team."

Orbital ATK was awarded an initial development contract in 2000. Since that time, the company has received multiple orders from the U.S. Navy, as well as orders from the Royal Australian Navy, French, Direction générale de l'armement (DGA) and other foreign military sales customers. Approximately 120 units of the supersonic sea-skimming target missile have been ordered to date.

"We are grateful for the close teamwork between Orbital ATK, our suppliers, and the Navy's Aerial Target Integrated Product Team," said Keven Leith, Orbital ATK's Coyote Program Manager. "Speaking on behalf of the team, we are very proud of the service and capabilities we provide to the U.S. Navy which aids the development and testing of the latest on board ship defense, ensuring the highest protection of the fleet."

The Coyote target vehicle is based on a solid fuel ramjet propulsion system that is integrated into a compact missile airframe measuring 18 feet long and 14 inches in diameter. Rail-launched from naval test and training ranges, the highly maneuverable Coyote has two optional flight trajectories: "sea skimmer" and "high-diver."

Throughout the history of the program, Coyote targets have been successfully launched from four sites including San Nicolas Island in the Point Mugu Test Range; the Pacific Missile Range on Kauai, Hawaii; Ile du Levant near the French Mediterranean coast; and White Sands Missile Range, New Mexico.

The development and manufacturing of the Coyote vehicles occurs at Orbital ATK's facility in Chandler, Arizona.