a
Naval Forces News - North Korea
North Korean Navy Unveiled A New Type of Anti-Ship Missile With Live Test Firing
The Korean Central News Agency (KCNA), the state news agency of North Korea, released a series of pictures showing the Korean People's Army (KPA) Navy test launching a new type of anti-ship missiles from a Surface Effect Ship (SES). The new indigeneously developped missile shares a close ressemblance with the Russian made Kh-35 (3M24 Uran or SS-N-25 Switchblade). It is the first time the missile and the SES are officialy revealed by North Korean media.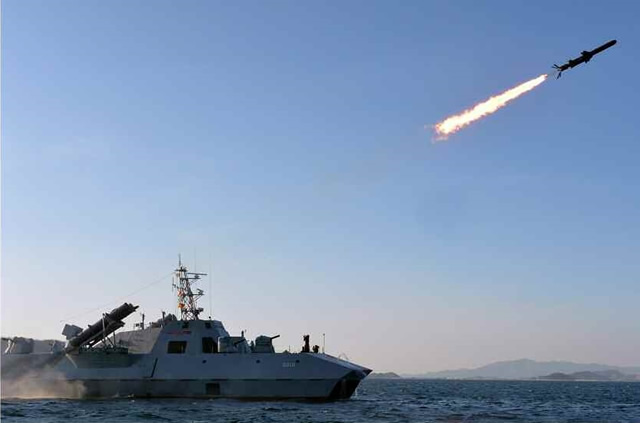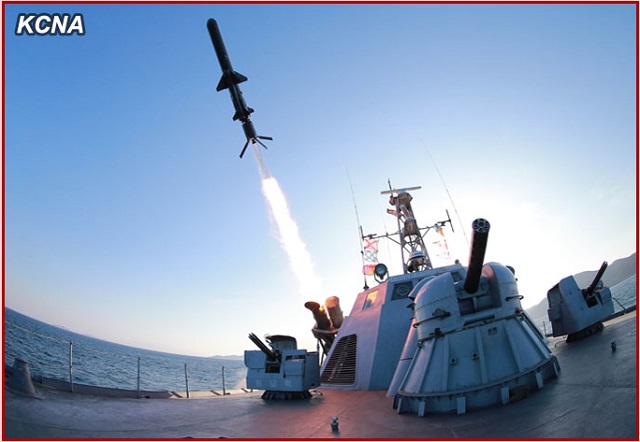 A KPA Navy SES launches a new type of anti-ship missile
Based on the pictues, the SES is fitted with four anti-ship missiles cannisters, a new type of short-range air defence system (located aft), two locally made AK-630 30mm CIWS (aft and forward) and four 14.5 machine guns.

Open source information on this new type of SES is scarce and contradictory. Some sources say it is 30 meters in length while according to others, this new SES is a larger version of an existing class called Nongo class and measuring 40 meters. This new class first appeared on google earth in the Wonsan area. One hull is fitted with 2x 30mm CIWS (the one used for the new missile tests) while another hull is fitted with what looks like a 76mm main gun. A third vessel is rumored to be under construction in Nampo for the North Korean Navy western fleet.

Here is the official press release by KCNA:
Kim Jong Un Watches Newly-Developed Anti-Ship Rocket Test-firing
Pyongyang, February 7 (KCNA) -- Supreme Commander of the Korean People's Army Kim Jong Un, first secretary of the Workers' Party of Korea and first chairman of the DPRK National Defence Commission, watched a test-firing of new type of anti-ship rocket to be equipped at KPA naval units.
[...]
Scientists and technicians in the field of defence science and workers of munitions industry successfully developed a new type of cutting-edge anti-ship rocket.
[...]
The test-firing proved in a scientific way that the powers of rocket boat and the anti-ship rocket's rate of hits reached the level of designed tactical and engineering data.
The new-type anti-ship rocket to be deployed for action at naval units of KPA before long made it possible to bring a great change in the navy's defence of territorial waters and strongly react to any attempt of the enemy's fleets of warships for military attack, through contact combat or non-contact combat.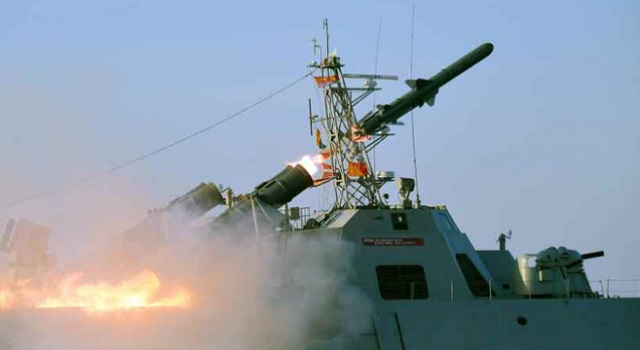 A KPA Navy SES launches a new type of anti-ship missile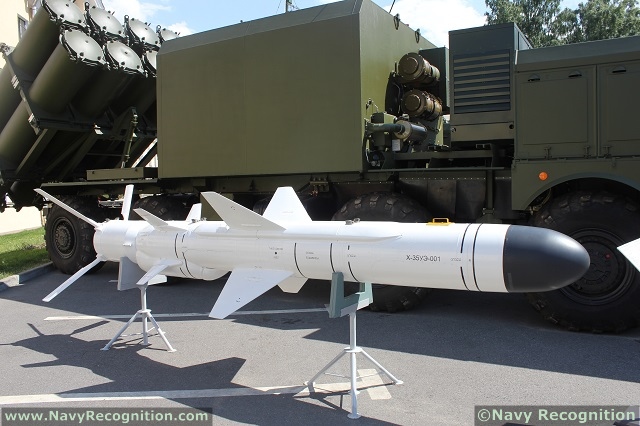 KH-35E Uran (SS-N-25 Switchblade) antiship missile on display during IMDS 2013
The Russian made 3M24 Uran subsonic anti-ship missile can be launched from helicopters, surface ships and coastal defense batteries. It has a range of up to 250 kilometers (135 nautical miles) and carries a 145-kilogram high explosive warhead.