a
Naval Defense Industry News - Israel, Canada
IAI Introduces The New ELI-3360 MPA Based on Bombardier Global 5000 Business-Jet
Israel Aerospace Industries (IAI) introduces the new generation ELI-3360 Maritime Patrol Aircraft (MPA) based on a modified Bombardier Global 5000 business-jetplatform. Designed by IAI's ELTA Group to provide maritime domain situational awareness and maritime superiority, the new MPA provides the most sophisticated surveillance, reconnaissance and armament systems to be installed on a business-jet to date.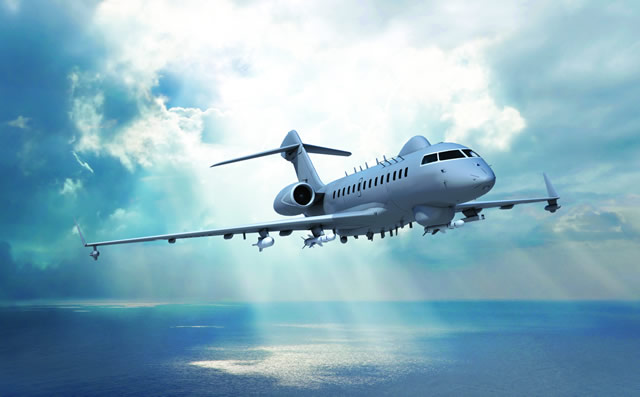 IAI's new generation ELI-3360Maritime Patrol Aircraft. Picture: IAI

The system incorporates the advanced ELTA ELM-2022 Maritime Patrol Radar, an electro-optical sensor, the ELL-8385 ESM/ELINT system, and a comprehensive communications suite comprising radios, broadband SATCOM and data-links as well as advanced Electronic Warfare (EW) and self-protection Suite.

The integrated multi-mission Command & Control Suite includes multi-purpose operator workstations and a weapon and stores management system which controls the under-wing weapons that may include torpedoes and anti-ship missiles for Anti-Submarine Warfare (ASW) and Anti Surface Warfare (ASuW) as well as dispensable Search & Rescue (SAR) stores.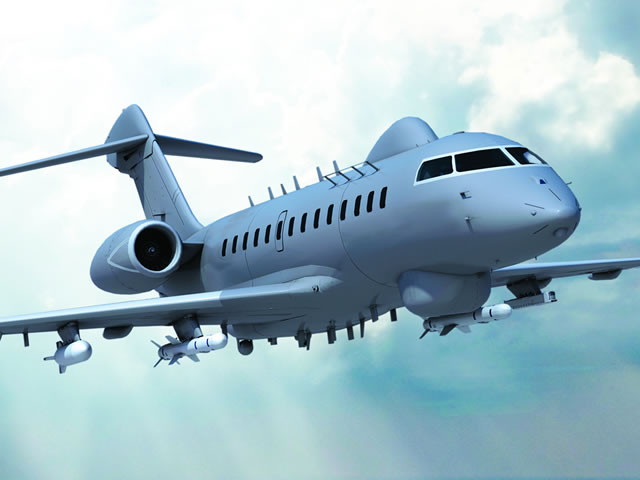 Under-wing weapons may include torpedoes and anti-ship missiles for Anti-Submarine Warfare (ASW) and Anti Surface Warfare (ASuW)
The new generation ELI-3360 joins IAI's series of Special Mission Aircraft (SMA), and is based on IAI's 30 years of experiencein supplying advanced maritime domain sensors and integrated systems to leading customers worldwide. IAI's line of business-jet SMA includes the operationally proven Gulfstream G550 Conformal Airborne Early Warning (CAEW), and the G-V Signal Intelligence Aircraft (SEMA) - the world's first business-jet based mission aircraft.

Since IAI's pioneering conception of business-jet SMA, the SMA market has moved steadily over the past decade towards cost-effective business jets. High endurance, speed, range and multi-mission versatility of such SMAs is unmatched by large commercial transport aircraft or turbo-props.

"IAI provides leading-edge airborne, maritime and land-basedsolutions for persistent maritime reconnaissance and surveillance," said Nisim Hadas, IAI Executive VP and ELTA President. "This allows our customers a choice of the right combination of ISR assets to meet their operational needs. The newbusiness-jet based MPA, in concert with UAS and shore-based systems will provide unmatched maritime domain superiority for the benefit of our customers". B

"We are delighted that IAI ELTA continues to put their confidence in the Global 5000 aircraft, relying on the platform to host its integrated mission solutions," said Stephane Villeneuve, Vice President, Specialized Aircraft, Bombardier. "With its superior operational capabilities, the Global 5000 aircraft is the ideal choice for IAI ELTA's next generation Maritime Patrol Aircraft."