a
Naval Defense Industry News - Sweeden, Australia
Saab statement on submarine production in Australia
Defence and Security company Saab in Australia welcomes the announcement by the Australian Government of a competitive evaluation process for the Future Submarine (SEA1000) program. This process will provide Saab with the opportunity to present the Australian Government with its highly competitive offer to build submarines in Adelaide utilising industry Australia wide.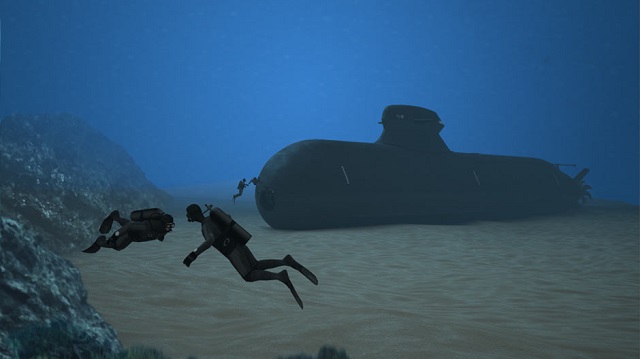 Saab new generation SSK Kockums A26, will be designed for mainly littoral operations but will also possess ocean-going capabilities. Picture: Saab
In an unsolicited proposal to the Commonwealth in November 2014, Saab outlined that the company could build submarines in Adelaide at a competitive cost.

"The build of the Collins class saw a huge involvement by Australian industry, which we believe can be replicated again in the Future Submarine program. We are delighted that the Australian Government has taken this step and we look forward to demonstrating our capabilities through a transparent process," said Dean Rosenfield, Managing Director of Saab Australia.

Following the acquisition of Saab Kockums last year, Saab now has over 100 years of submarine design and building expertise. In 25 years of operations and experience in Australia, Saab has repeatedly proven its ability to transfer technology to Australia and has demonstrated itself as a reliable partner to the Australian Defence Force.

"Based on our previous experience building submarines in Australia and Sweden and involvement in many other programs around the world, we believe that the first submarine could be built in Adelaide and delivered within ten years. This will substantially reduce the cost and risk not just for the build but also for the sustainment program" said Dean Rosenfield.

Sweden is one of the few countries in the world currently developing a next-generation submarine, and a partnership would provide Australia with an opportunity to have an advanced submarine which meets Australia's unique requirements.

Saab employs over 14,000 people worldwide, including 2,500 employees in the naval domain and over 200 naval systems engineers in Adelaide, South Australia.