a
Naval Defense Industry News - Europe
Airbus' A321neo LR Could Be A Perfect Platform For A Future European Maritime Patrol Aircraft
Our colleagues from the French strategic and defense newsletter
"TTU" published
an interesting analysis of a possible military application for Airbus' latest airliner project. During a press conference held in Toulouse on January 13, Fabrice Brégier, Airbus President and CEO, announced the imminent launch of a new "Long Range" version of the A321 airliner.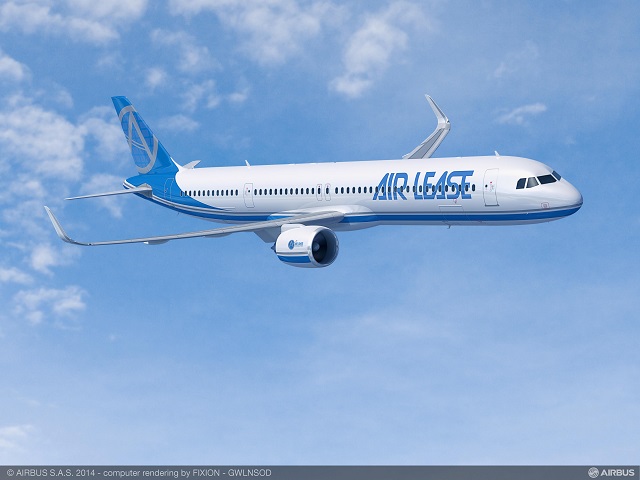 Computer rendering of the Airbus A321neo LR commercial airliner. Air Lease Corporation (ALC) is the first customer. This aircraft could be the base for a future European MPA. Picture: Airbus
Scheduled for entry into service in late 2018 and named "A321neo LR", this aircraft will be developed from the cell of the new A321neo and will have transatlantic range. It will be capable of flying 100 more nautical miles compared to the Boeing 757-200W used on the commercial segment. The aircraft will have a practical operating range of 3900 nautical miles thanks to the three additional fuel tanks increasing the range by about 500 nautical miles (compared to the standard A321neo performance).
With the new A321neo LR project, Airbus will be able to design a credible (and affordable) successor to the Atlantique (ATL 2) and P-3 Orion Maritime Patrol Aircraft currently used extensively among NATO members. Both types of MPAs fitted with turboprop engines are getting old despited several modernization and update programs. At present, there are only two types of MPAs fitted with turbofan engines:
-
Boeing's P-8 Poseidon
which has the fuselage of a 737-800 and the wings of a 737-900 commercial aircraft (130 P-8A ordered by the US Navy to replace the P-3 Orion and 8 P-8I ordered the Indian Navy to replace Il-18 "May").
- Kawasaki's P-1 which was designed from a clean sheet for maritime patrol missions. Because of this and the relatively limited production numbers (so far, only Japan has placed orders for the type) its price is a problem for potential export. The Japanese government however is apparently trying
to market the P-1 to the UK.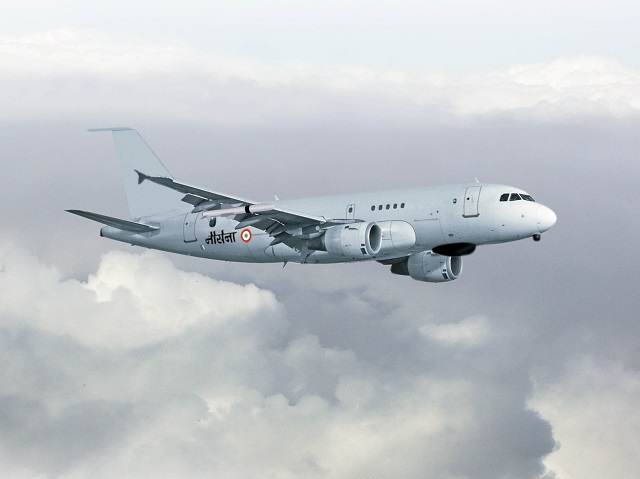 Computer rendering of an A319MPA in Indian Navy colors. Picture: Airbus Military
Airbus current MPAs, based on the CN235 and CN295, or Alenia's ATR 72 MPA all lack range (ocean capacities) and have limited weapons payload capacity when compared to the existing ATL2, P-3 Orion and the new generation P-8 and P-1. Ten years ago, the German branch of Airbus conducted studies on A320MPA and A319MPA for the German Navy. The A321neo LR should prove to be the most sensible basis for a future European MPA.

In addition, every systems and sub-systems suppliers already exist in Europe to turn the A321neo LR into an "ITAR free" MPA likely to interest several countries. This an opportunity and Airbus should not miss it, supported by European engine and equipment manufacturers.