a
Naval Forces News - USA
US Navy Selects BAE Systems to Provide Communications & Combat Systems Support
The U.S. Navy's Naval Air Systems Command (NAVAIR) has awarded BAE Systems a five-year contract to provide full life-cycle engineering and technical support for communication and combat systems on land and at sea.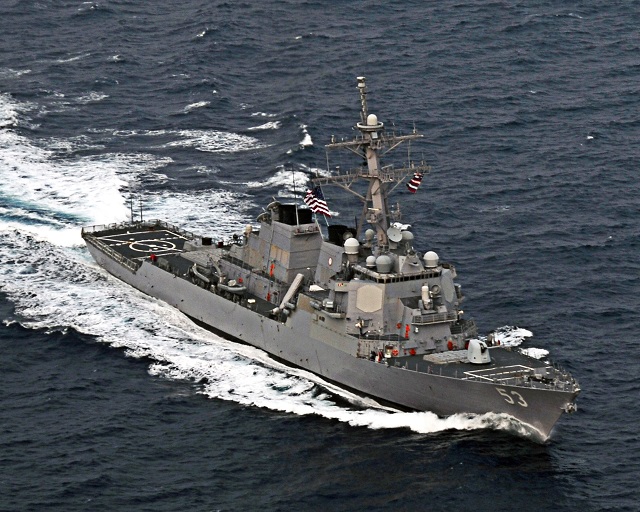 USS John Paul Jones (DDG 53)
(Picture: US Navy)

The initial award is valued at $28.4 million with the total value of the five-year contract estimated at $146.7 million.

Under the contract, the company's experts will integrate computers, communication systems, combat systems, and Intelligence, Surveillance and Reconnaissance systems on board U.S. Navy surface combatants and at associated shore sites in the United States and abroad.

"For 30 years our seasoned team has ensured that platforms, sensors, communications, and weapons systems aboard U.S. Navy ships are integrated and optimized for mission success," said DeEtte Gray, president of BAE Systems' Intelligence & Security sector. "In addition to aiding in mission readiness, BAE Systems' life-cycle services directly support NAVAIR's strategic cost-reduction initiatives."

BAE Systems provides intelligence and security services to manage big data, inform big decisions, and support big missions. BAE Systems delivers a broad range of solutions and services including intelligence analysis, cyber operations, IT, systems development, systems integration, and operations and maintenance to enable the U.S. military and government to recognize, manage, and defeat threats. The company takes pride in supporting critical national security missions that protect the nation and those who serve.